Donald P. Nelson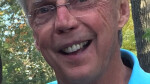 Celebrating the Life of Donald P. Nelson
September 25, 1942 – November 10, 2018
Date of Funeral: Saturday, November 17, 2018 - 11:00 am
Roseville Lutheran Church
Our amazing Papa suddenly passed away on November 10, 2018. He was preceded in death by his loving parents, Leroy and Beulah Nelson. Don was born in Grand Forks, North Dakota, on September 25, 1942. He attended Central High School in Grand Forks and graduated from the University of North Dakota. On June 23,1973 he married the love of his life Cathy, and together they raised Christina, his pride and joy. Christina married Judd Stattine in 1997 and Don could not have been more proud of his son in law. They forged a relationship of a true father/son. A long term member of Roseville Lutheran Church, Don loved, honored and lived his faith.
He was a wonderful son, husband, father, grandfather, brother, brother in law, and friend. And he was always ready to lend a hand. His generosity was felt by everyone he met.
Don worked at Boyer Trucks and Rihm Kenworth. He was passionate about trucks, much so that he retired just this past May. Unexpectedly, retirement was a joy he savored if only for a few months.
Don's greatest happiness, however was his family. He loved his grandchildren immensely and was involved in all of their lives. Olivia,Tommy and Sophia could bring him no greater joy. And they in turn benefitted from his overwhelming love and support.
Playing hockey, excelling at golf, and spending quality time at Pelican Lake also added to his wonderful life.
Don will be remembered for his unwavering love of family, dedication to work, and his ability to make everyone he met feel important and valued.