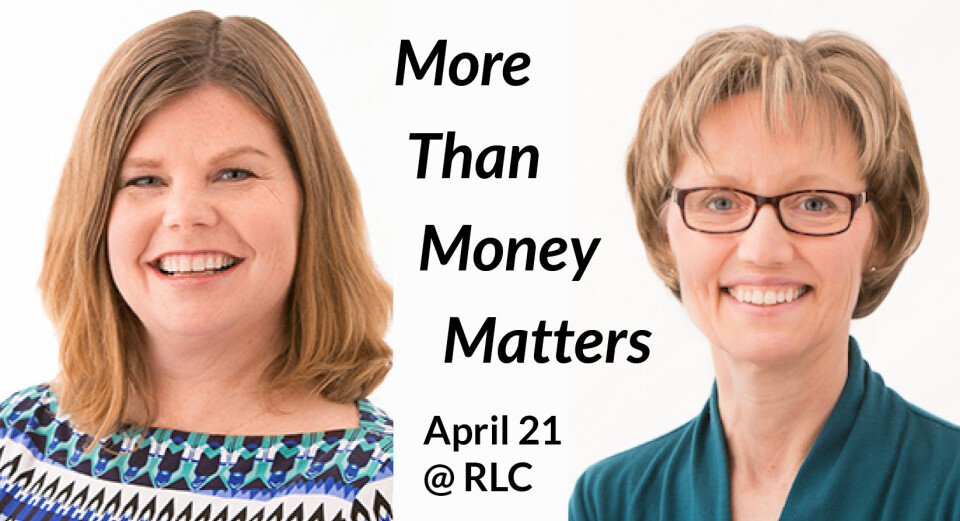 Saturday, April 21, 2018, 8:00 AM - 12:00 PM
Darci Bontrager and Kris Olsen
present
More Than Money Matters
Saturday Workshop Open to the Community
In the RLC Social Hall
This 4-hour interactive workshop will help you align your money management with your values. Get the tools and resources you need to help you make informed choices about how you share, save, and spend.
In this values-based workshop, you'll explore:
How your values and goals go hand in hand.
How to manage the pressures to spend so you can save.
Different ways to plan (budget) how you use your money.
Complimentary coffee, juice, and donuts will be provided!
RSVP today!