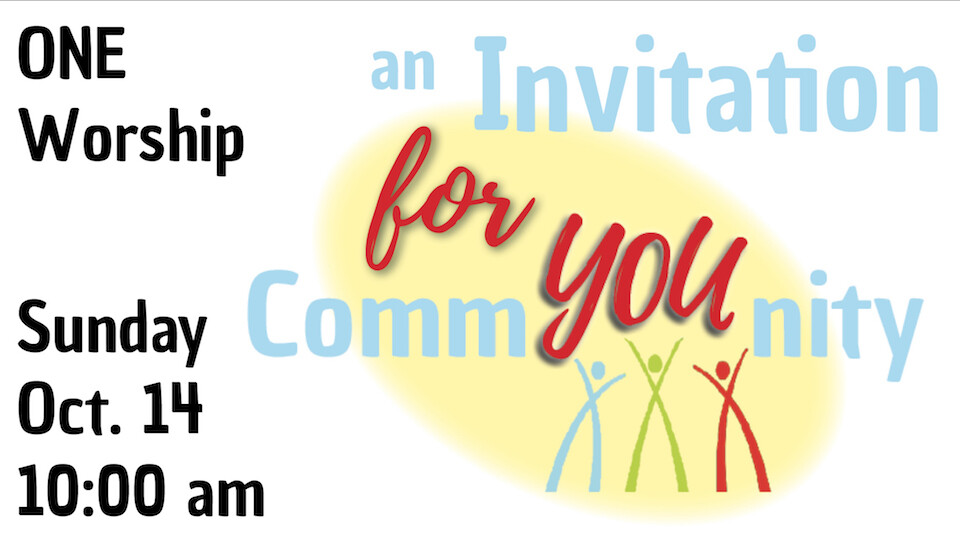 Sunday, October 14, 2018, 10:00 AM - 11:00 AM
We gather as ONE Community in ONE Worship* this weekend at 10:00 am, Sunday, October 14. As part of this service, we will bring forward our Intent to Give cards for the coming year. This celebration worship (with a great variety of music including Handbells, RLC Jazz, and Combined Choirs) will be followed by a time of free food and fellowship. This is the culmination of our fall stewardship campaign. Find out more information here.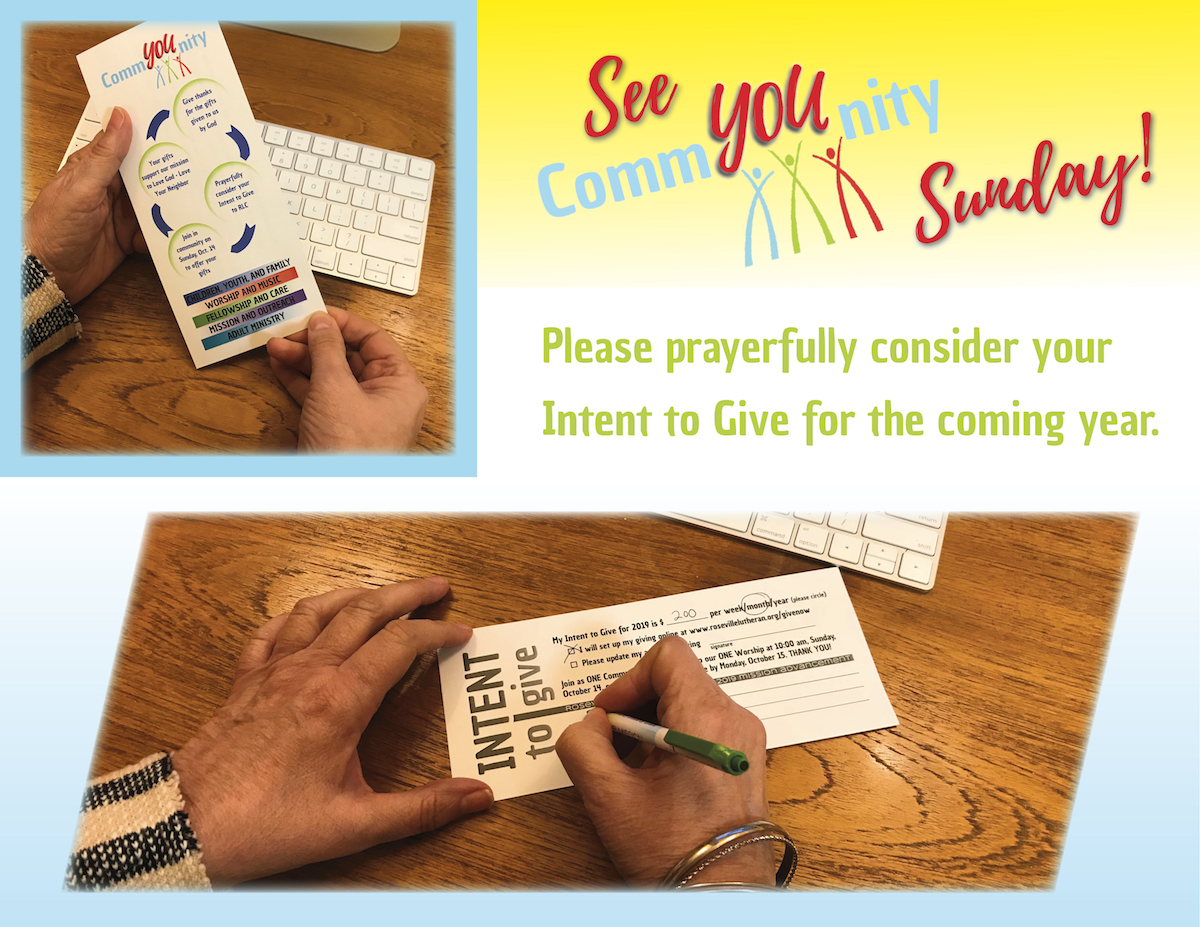 * Please note: there will be no other worship services this weekend. Please join us at 10:00 am on Sunday, October 14.