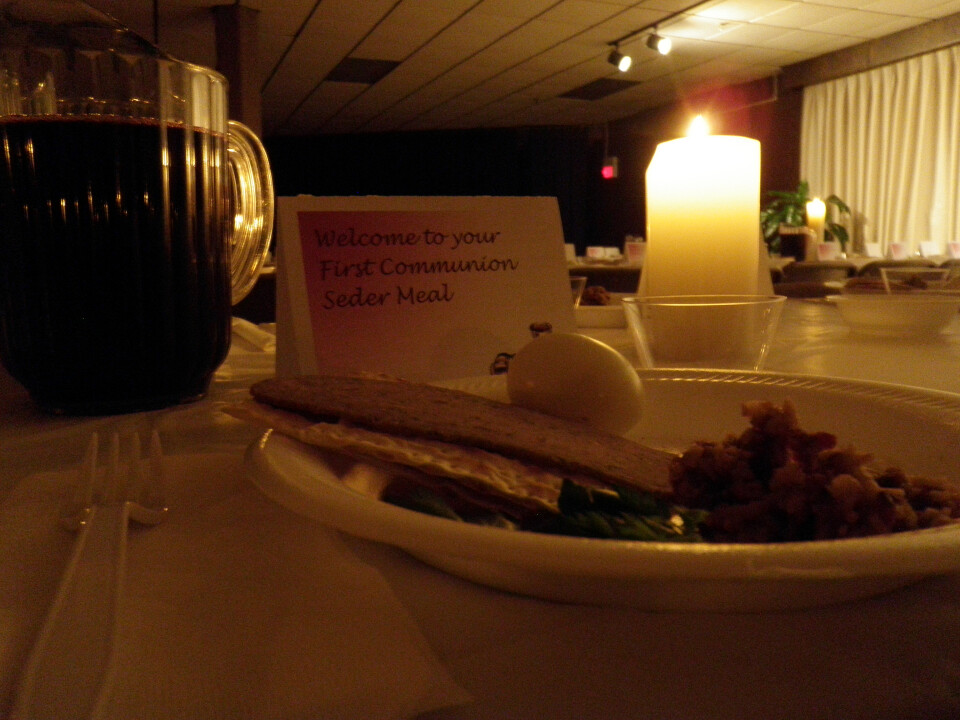 Thursday, April 18, 2019, 6:00 PM - 7:00 PM
First Communion is celebrated with a symbolic Seder Meal at 6:00 pm on Maundy Thursday, April 18.
Families of those receiving their First Communion are invited to this Seder Meal, including baptismal sponsors, grandparents, etc.
This symbolic meal is representative of Jesus' Last Supper. When the Seder Meal is completed, families will enter the Worship Center for Maundy Thursday worship at 7:00 pm where they will receive communion as a family.
Sign-up for the Seder Meal is part of our First Communion Workshop registration on the RLC website.
More information will be sent out specifically to families of third, fourth, and fifth graders in coming weeks.