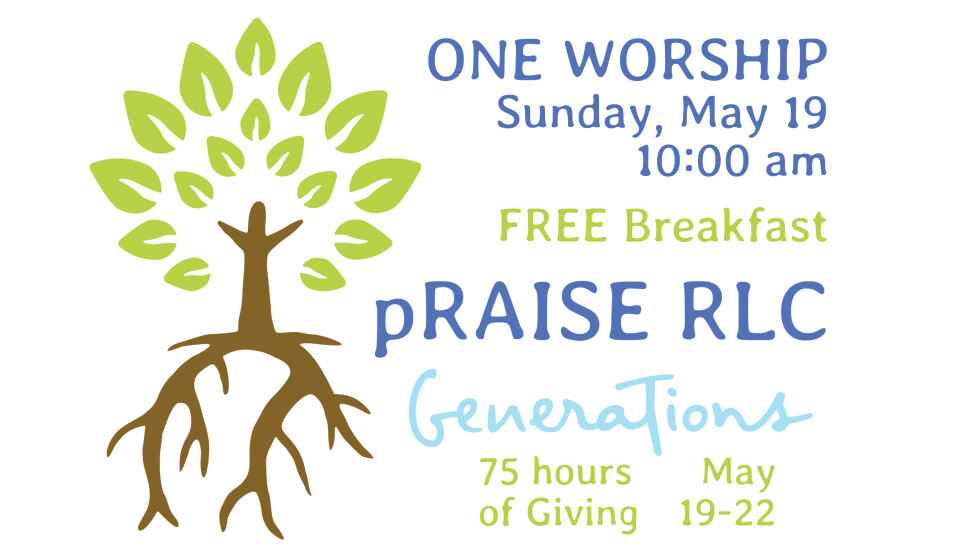 Sunday, May 19, 2019, 10:00 AM - Wednesday, May 22, 2019, 12:00 PM
Join us for ONE Worship service on Sunday, May 19 at 10:00 am.
Stay for a FREE Breakfast of pastries, other desserts and beverages, and learn about the Community Engagement Events available for gifts to our year-end campaign. Join the fun and excitement as we celebrate the Generations at RLC!
More information, and link to give at: