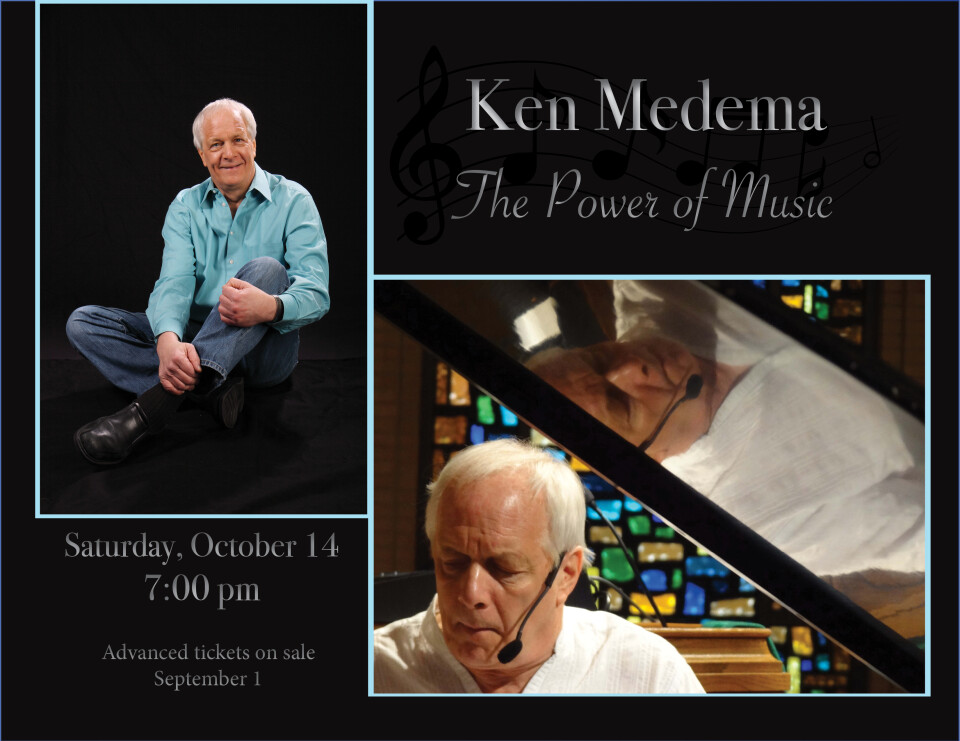 Saturday, October 14, 2017, 7:00 PM - 9:00 PM
Songwriter and piano player extraordinaire Ken Medema comes to RLC for the weekend of October 14 and 15. Ken will present a family-friendly concert, "The Power of Music" on Saturday night, October 14 at 7:00 pm along with the RLC Choir and other musicians.
Advance tickets go on sale (now through 12:00 Noon, Oct. 13) - $10 for adults, $5 for age 6 to 18, under 6 free. Tickets at the door are $12 for adults, $6 for age 6 to 18, under 6 free. Get your tickets in the Commons on Sundays.
Ken will also be with us for our morning worship services on Sunday, October 15. Mark your calendars and plan to be part of these events as part of our ongoing 75th Anniversary celebration!