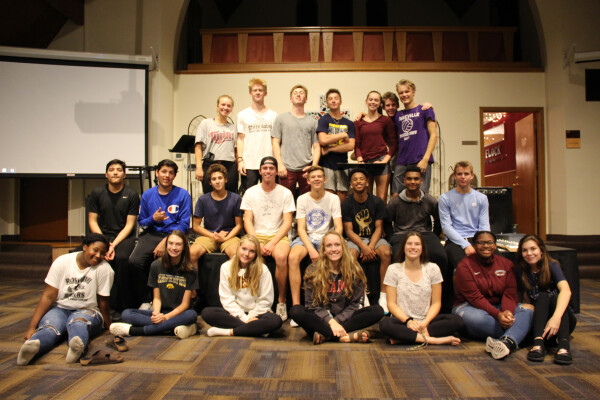 High School Ministry is in full swing! Whether you come all the time or can only occasionally participate, you and your friends are ALWAYS welcome!
Click here to register for Holy Hoops!
Weekly Programs and Events
FLOCK: Tuesday nights (7:30 - 9 PM). A time of fellowship, fun, and service. Each night's topic/activity changes from week to week and is planned by the High School Youth Leadership Team.
Bagels @ Dawn: Thursday mornings (6:45 - 7:45 AM). We meet at the St. Paul Bagelry for breakfast and a morning devotion before heading off to school. Need a ride? Michael will drive you in the church van.
Special Programs: Several times throughout the year, high school youth will have opportunities to have deeper discussions in small group settings to learn more about God, the Bible, and how all of this matters in our world today. These special programs will last 3 - 6 weeks. Specific dates and times will be communicated as each session approaches.
Holy Hoops: Our winter basketball league will return again this year. More information and an additional registration will be available in December.
Peer Ministry Leadership: For youth looking to become better equipped to lead their peers, Peer Ministry is for you! Several times throughout the year, we will offer opportunities to deepen your leadership abilities using the Peer Ministry training program.
All of these programs are open to RLC Youth and their friends!
Click here to register for all programs and events.
Click here to read our Youth Inclusivity Statement.