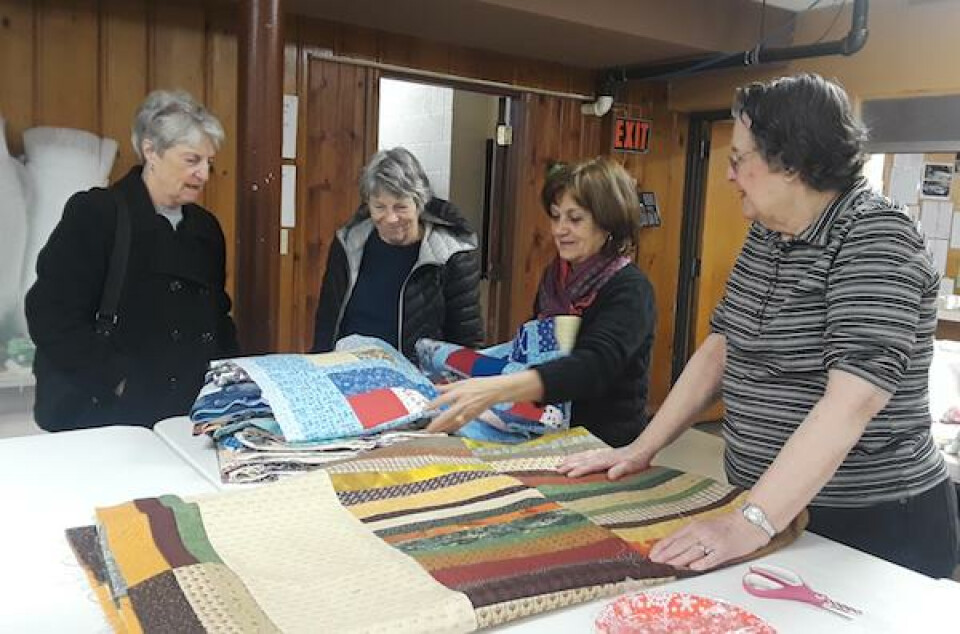 Friday, November 09, 2018, 10:00 AM - Sunday, November 11, 2018, 1:00 PM
The biblical perfection of the seven is reflected in the number of years since Roseville Lutheran Quilters have held a sale. The group will sponsor its first quilt sale (since 2011) on Veterans Day Weekend, Friday, November 9 – Sunday, November 11, 2018 at the church.
Funds raised through the sale and silent auction pay for supplies such as batting, yarn, sheets and thread that tend not to be donated. Most of the fabric is obtained for free. The group creates more than 300 quilts a year for various charities.