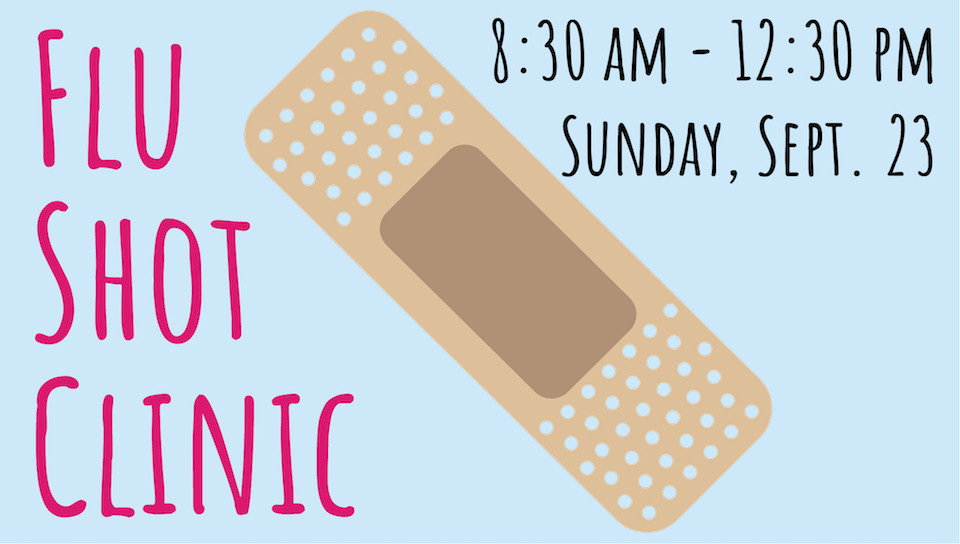 Sunday, September 23, 2018, 8:30 AM - 12:30 PM
Flu season is approaching, and Roseville Lutheran Church is partnering with our local Cub Pharmacy for a flu shot clinic on Sunday, Sept. 23. It will be held on the Social Hall Stage.
Flu, pneumonia, and tetanus shots will be available. Shingles shots will be offered if the vaccine is available. Sign up in the office or at the welcome desk. Please remember to wear clothes that allow access to your upper arm, and bring your insurance card on the day of the clinic.
The best way to protect yourself and your family during flu season is with the flu shot.
RSVP
Please let Trish Clifford know you plan to attend so we can best prepare for everyone. You can call the church office at 651-487-7752 or email her at . Or sign up at the Welcome Desk.