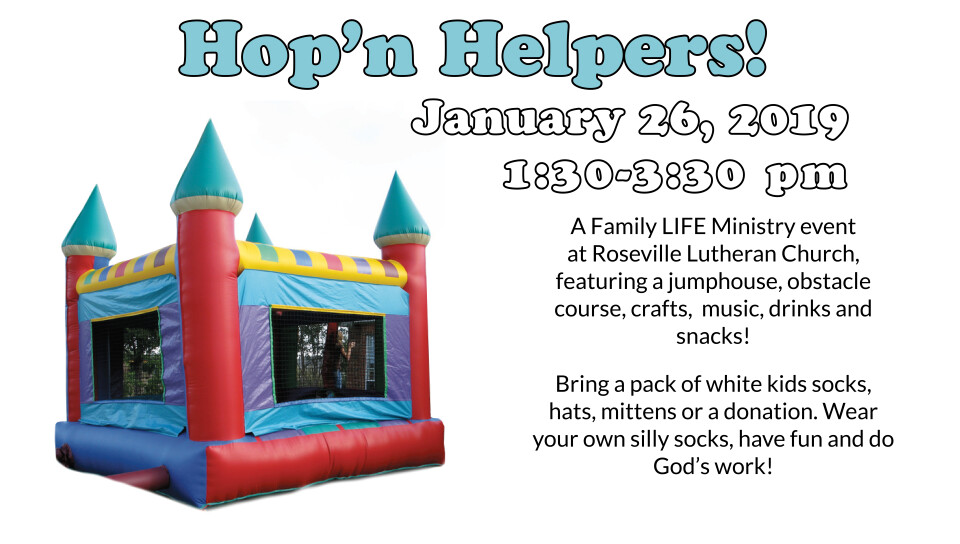 Saturday, January 26, 2019, 1:30 PM - 3:30 PM
Saturday, January 26 from 1:30 to 3:30 pm, wear your silly socks, have fun and help others at our Family LIFE Ministry event in January.
We'll have inflatables such as a Jumphouse and a 42' long x 18" foot-high two-lane obstacle course climb, crafting stations with creations to enrich Meals on Wheels, photo booth, music, hula hoop, games and more. We'll have drinks and snacks too.
This is a family event, so a parent or guardian needs to be present. Children aged Preschool thru Grade school.
Admittance fee: Bring a pack of kids white socks, or a set of hat and mittens or a donation (suggested donation of $5). These clothing supplies to be used to benefit needing students in Roseville Elementary schools, to ensure they stay warm and dry in our often cold and wet Minnesota winter.