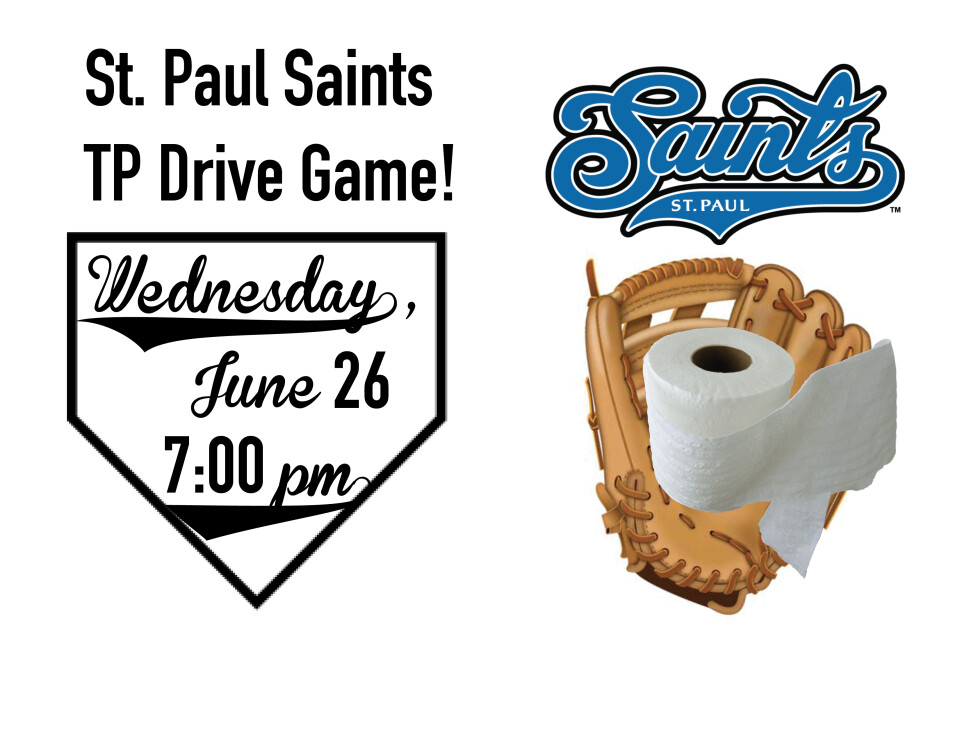 Tuesday, May 28, 2019, 12:00 PM
Join others from Roseville Lutheran for the St Paul Saints Toilet Paper Game at CHS Field in downtown St Paul.
Ticket prices are $14 for adults and $13 for kids (14 and under) and seniors (65+).
Bring 4 or more rolls of toilet paper to the game. It will be collected at the gate and is for local food shelves.
The deadline to purchase tickets is noon on Tuesday, May 28. You may purchase your tickets in the church office during the week or at the Welcome Desk on May 12 and 19.