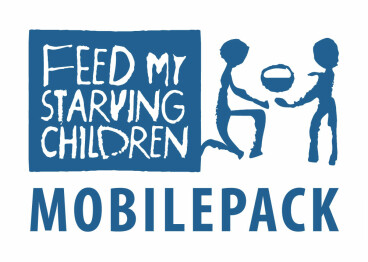 Roseville Lutheran Church is once again planning to join our friends at Incarnation Church in Shoreview to pack meals for Feed My Starving Children. The 2018 dates are Monday, April 30 to Thursday, May 3. Sign-up started on Feb. 14.
The 2018 MobilePack event will be held at Incarnation Lutheran Church (4880 Hodgson Rd, St. Paul, MN 55126) on April 30 - May 3. Available shifts include:
Monday, April 30: 5:00 – 7:00 pm, 7:00 – 9:00 pm
Tuesday, May 1: 9:00 – 11:00 am, 11:30 – 1:30 pm, 2:30 – 4:30 pm, 5:00 – 7:00 pm, 7:00 – 9:00 pm
Wednesday, May 2: 5:00 – 7:00 pm, 7:00 – 9:00 pm
Thursday, May 3: 5:00 – 7:00 pm
It isn't too early to start planning. While most of us have not experienced real hunger, or hunger being the norm, there are kids around the world who only know hunger.
ALL HANDS ON HOPE 2018
Mobilepack for Feed My Starving Children
Come and see what a difference just two hours of your life can have to help those that are struggling with hunger. Roseville Lutheran will again be partnering with Incarnation Lutheran Church of Shoreview (4880 Hodgson Road) to pack meals for Feed My Starving Children. The 2018 dates are Monday, April 30 through Thursday, May 3. Online sign-up began on Ash Wednesday, February 14.
Feed My Starving Children (FMSC) is a Christian non-profit organization started in Minnesota that is dedicated to providing nourishing food to starving children worldwide. They currently are working with partnering organizations in over 70 countries to get food to the children. They rely on volunteers to pack all of the nutritionally formulated food, more than half of the volunteers are under the age of 18. The volunteers also help to pay for the veggies, vitamins, soy and rice that are packed into each MannaPack. FMSC does not receive any government aid to help pay for the ingredients. The cost of all the ingredients must be paid for before the packing event.
Let's come together as groups, as families or as an individual to help pack 750,000 meals that will feed 2,054 children for one year. There are tasks for everyone from the age of 5 years old to make this event a success. Many people are needed at each station to measure, fill and seal each bag of dried ingredients. If you can not stand for 90 minutes (30 minute orientation session before packing begins), there are tasks that can be done sitting down. If you need a good cardio workout, come and be part of the warehouse group to carry ingredients to the packing stations and carry completed boxes to the weighing station. No matter how you help, you are invited to pray over the boxes of food that are packed during the shift. You will leave with an exhilarating feeling knowing YOU made a difference in some child's life.
If you have any questions, please contact Jen Bergman at or 651-249-3192 or Kathy Miller at .
How can you help:
Sign-up as a group, family or individual to help pack food, must be at least 5 years old. Click here to select a specific two hour shift (sign-up for more than one shift if you wish). There is a nursery available at Incarnation for the day time shifts and the 5pm to 7pm shift, but you MUST signup ahead of time for the nursery.
Donate to help pay for the ingredients that will be packed. The typical person will pack enough food in a two hour shift that will cost $50 for the ingredients. Any and all amounts are greatly welcomed to help pay for the ingredients. Make donations to Roseville Lutheran with Feed My Starving Children in the memo. Help RLC meet the goal of at least $22,000 to pay for the ingredients that will be packed at this event.