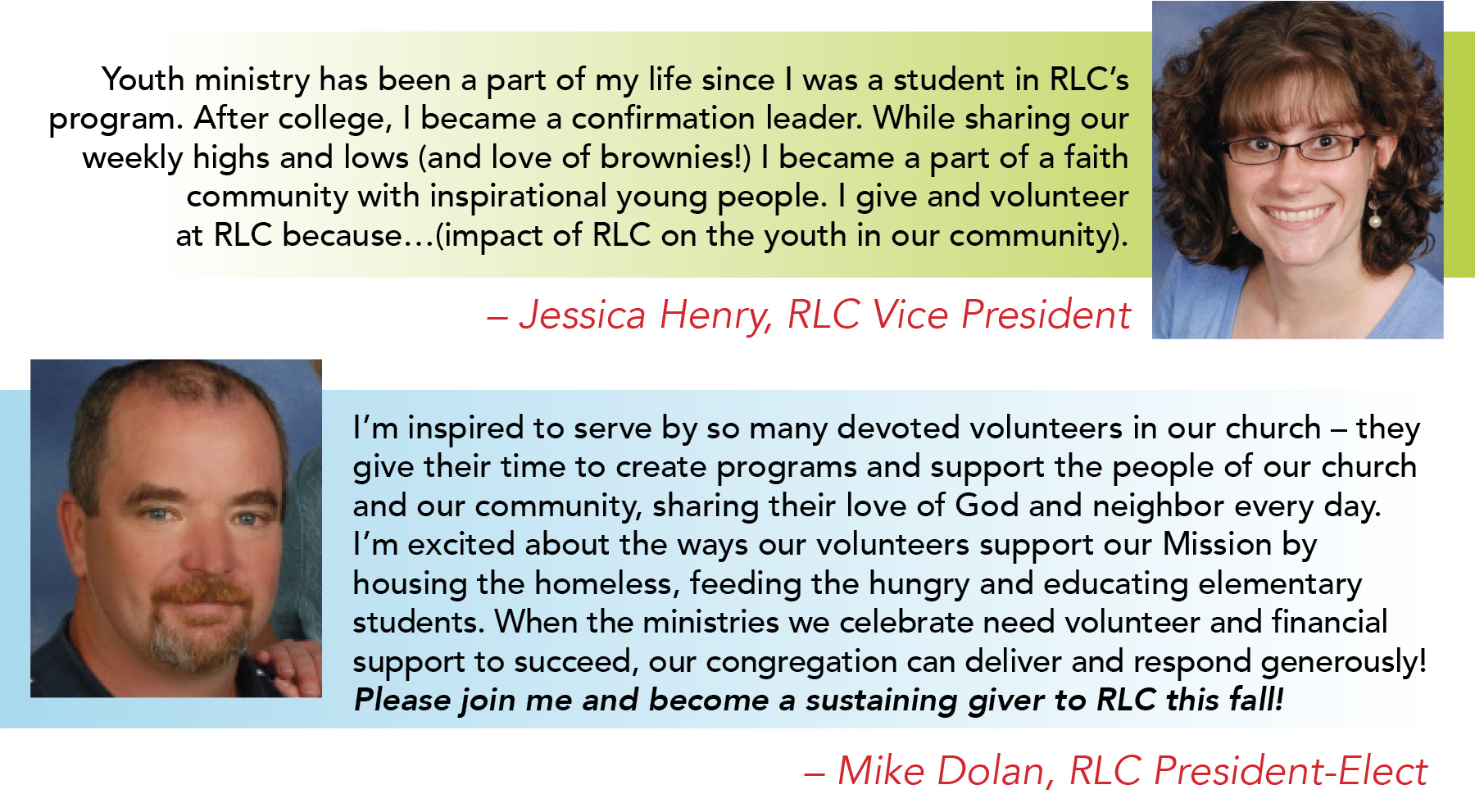 ONE Community
ONE Worship
10:00 am, Sunday, Oct. 14
On Sunday, October 14 we will gather as One Community in ONE Worship service this weekend at 10:00 am, where we will bring forward our Intent to Give cards for the coming year. This is a celebration worship service (with RLC Jazz, bell choir, and combined choirs) as we conclude our fall stewardship campaign, followed by a time of free food and fellowship. Menu includes: Cinnamon rolls, muffins, veggie egg dish, sausage and potato dish, cereal bar, pot roast, mashed potatoes and gravy, coleslaw, spring mix salad with dressing, bread and butter, desserts, coffee, milk and orange juice.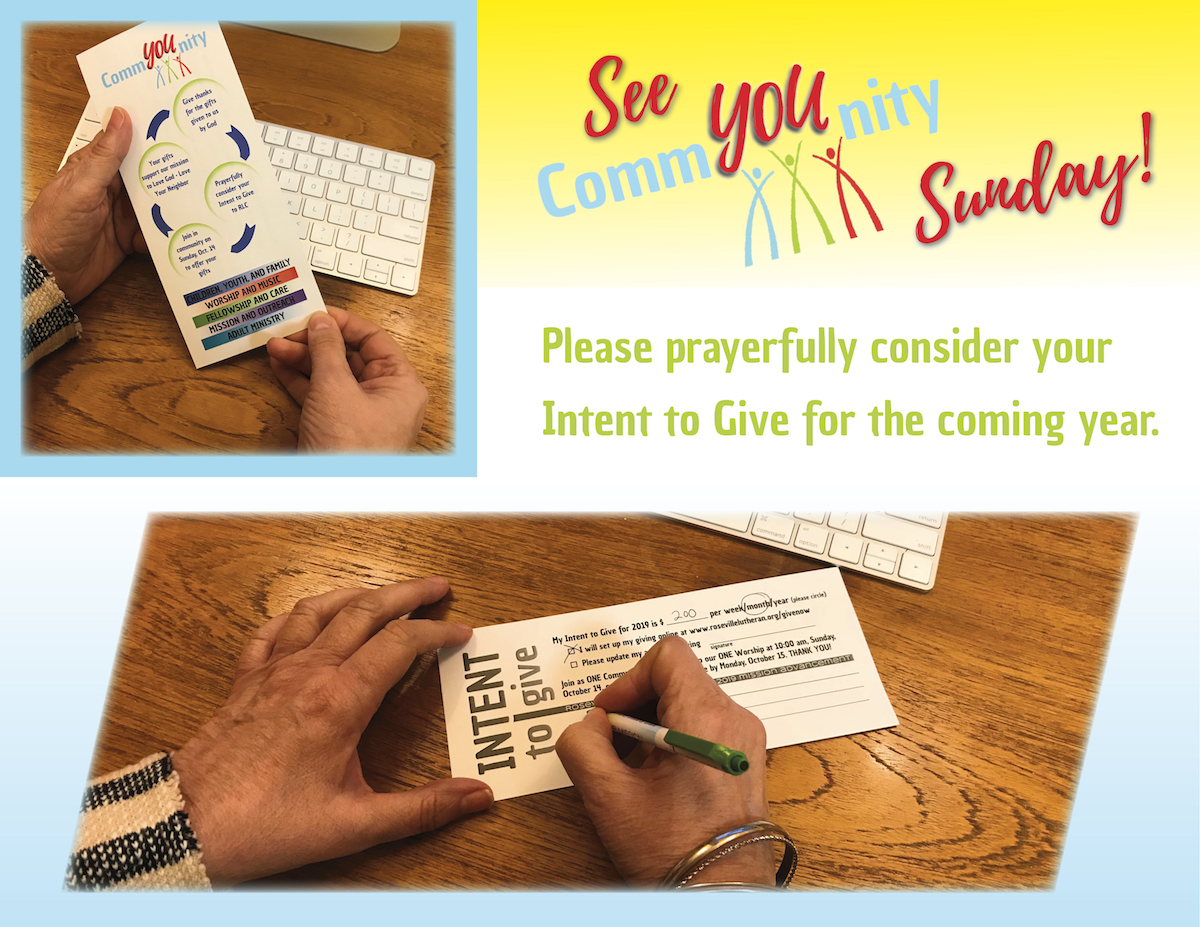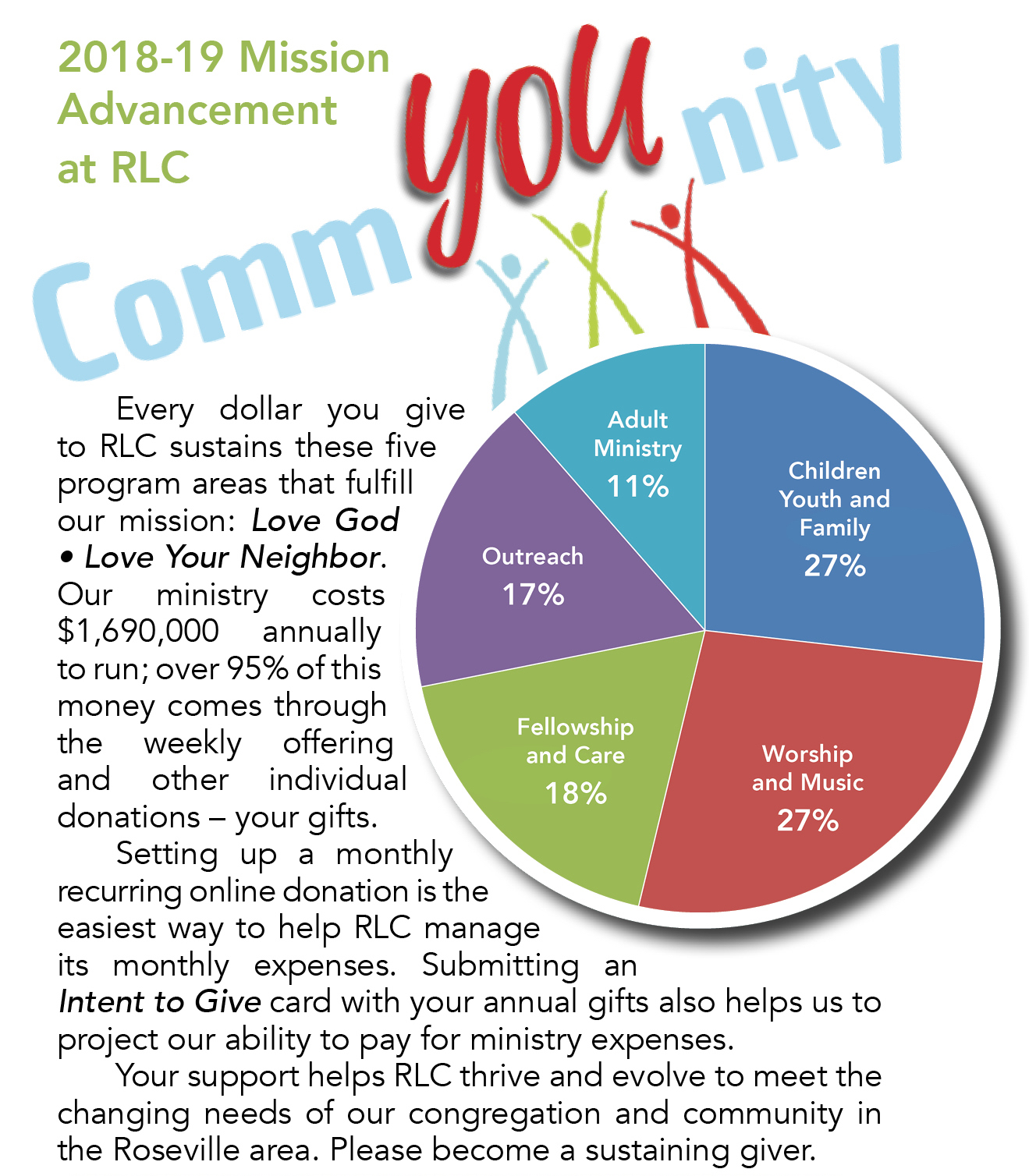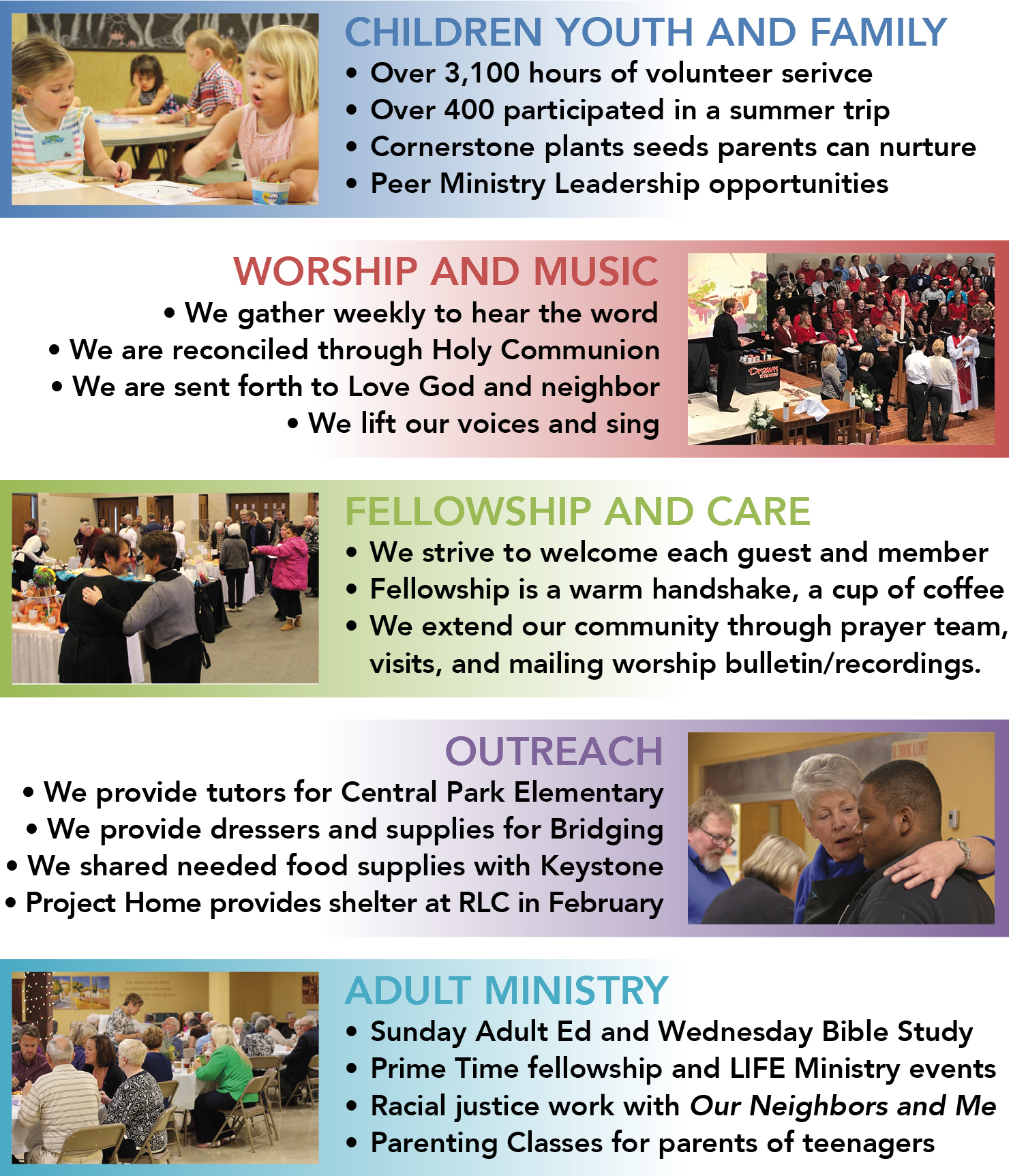 Become a Sustainer
Prefer to give in worship? Let us know your Intent to Give (below) so leadership can better manage the congregational resources for the coming year.