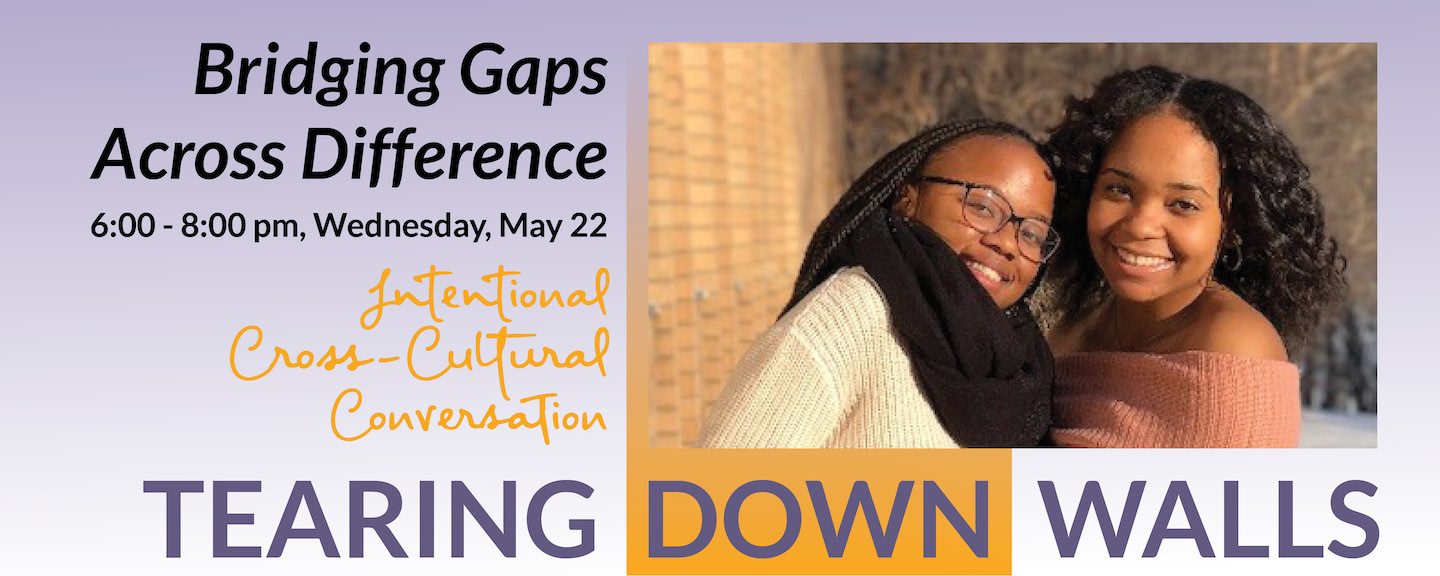 Wednesday, May 22nd at Roseville Lutheran Church
6:00 - 8:00pm
Dinner from La Tapatia and Childcare will be provided
Sign up below for this free event by 9 pm, Monday, May 20
Roseville Lutheran Church is excited to partner with the Leadership in Training (LIT) Program at Roseville Area Schools for this RLC community conversation facilitated by Meshe Ford and Tilso Tshane.
The idea behind this Intentional Social Interaction (nick named "IZI" by the youth leaders) is to start an intentional cross-cultural conversation about the walls that keep us divided as a community. The two walls that keep many communities separated are the racial and generational ones. We need to confront and talk about these two walls as a community to better bridge the gap between one another. The overall goal of our IZI is to connect with each other, have conversation, and eat some really good food as we do this.
Please sign up today for this free event so we can plan for food and child care needs:

Information on the student facilitators:
Meshe Ford (right): Junior at Roseville High School, Leadership in Training (LIT) Coach, Honor-Roll Student, Racial-Reconciliation Activist, Communicator, Encourager, Leader, Dancer, and Compassion Initiator.
Tiiso Tshane (left): Senior at Roseville High School, Leaders in Training (LIT) Coach, Honor-Roll Student, Communicator, Racial-Reconciliation Activist, Administrator, Leader, National Guard, and Compassion Initiator.
Roseville Area Schools Leadership in Training (LIT) Program
The LIT Program emphasizes personal growth, connection, and impact. Our desire is to equip young people to value themselves and others, by developing and maintaining a positive self-image, showing compassion to others, and creating a daily routine of successful attitudes and behaviors. Through engaging in after-school-interactive sessions and mentoring, students of various ages, will learn:
- The Art of Leadership
- Self-Discovery and Positive Self-Image Development
- Dream-Mapping and Visioneering Skills
- Personal Character Development
- Developing a Service Learning/Compassion Mentality
- Failing Forward: Handling Failure
- Emotional Healthy Leadership Exploration
- Equity and Racial Reconciliation Mind-Set
Who Are We: The LIT Program is a multi-ethnic student community of young leaders, dreamers, compassion initiators, artists, reconcilers, communicators, athletes, and thinkers, CONNECTING with each other, GROWING in our potential, and making an IMPACT in our schools and community for good.