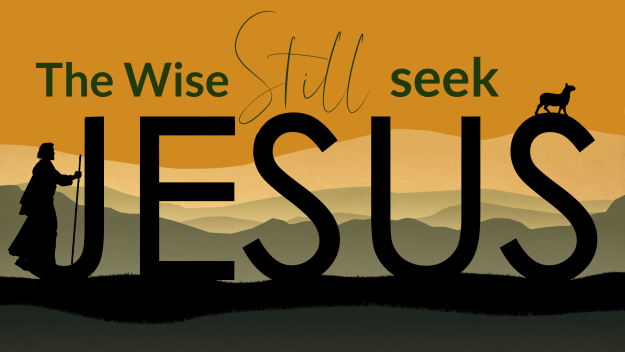 Dear wise ones,
Let me brag about my nieces for just a moment. They are both 9 years old and in 4th grade. In the last couple of weeks I've been in conversations with each of them that left me thinking, "wow, this girl is wise."
First Anna, she's a reader. She's been reading a series of books called "I Survived." The books tell true stories of survival. The books have captivated her with details about historic events like the sinking of the Titanic, Hurricane Katrina, the Battle of Gettysburg, and the Japanese tsunami, to name just a few. She loves these books and reads them over and over again. The other day she asked me this question: "What event do you think was more important to the United States, the bombing of Pearl Harbor or the attacks on 9/11?" Isn't that a great question? Might I even say it is a wise question?
Then Karina, she loves music and she loves to sing. Recently she's been very invested in The Phantom of the Opera. She's seen the movie and she knows the lyrics to every single song. A favorite of hers is the love song All I Ask of You. Some of the lyrics to All I Ask of You are this:
Then say you'll share with me one love, one lifetime;
Let me lead you from your solitude. Say you need me with you, here beside you,
Anywhere you go, let me go too, Christine, that's all I ask of you.
After singing those words Karina dropped this bit of wisdom on me, "you know he says 'all I ask' but it's actually a lot to ask of someone." Yes it is, wise girl.
I absolutely love seeing these girls grow, read, sing, think, and ask such wise and thoughtful questions. I'm sure you have your own examples of seeing seeing a child's innocence, curiosity, and freedom with admiration and hope. It is a wonderful thing to see a child grow in this way.
This is why Jesus, in the book of Matthew says: "...Truly I tell you, unless you change and become like children, you will never enter the kingdom of heaven. Whoever becomes humble like this child is the greatest in the kingdom of heaven. Whoever welcomes one such child in my name welcomes me." (Matthew 18:3-5)
Children are not afraid to ask, to seek, to recieve help, to beg for what they want and need. They rely on others, they easily say sorry and thank you. They teach us the wisdom of faith, the beauty of following a leader, and the wonder of the curious. Become like a child, Jesus says. Can you even begin to remember and imagine those precious days?
These devotions are about exploring our faith, growing as disciples, and seeking the wisdom we need in our day to day lives. I hope that you will read them each day with a childlike faith. May you search for something new, ask good questions, and become wise in the process.
Long ago, those wise men went in search of the king, but they found a baby. In the presence of the child they kneeled, gaves gifts, and worshipped. They left with wisdom and a new direction for their lives. Today, as you read and study and grow, may this baby born continue to give you wisdom and a new direction. The wise among us, still seek Jesus.
In good faith,
Pastor Sara