I Am RLC: Kris Olsen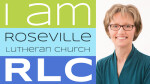 "I Am RLC" is an on-going story series that, over time, will give glimpses of who we are as individuals within the community of Roseville Lutheran Church. Periodically we'll learn from members, friends, and staff about what is important to them, what draws them here, and why they are engaged with and support the RLC community.

I am RLC: Kris Olsen
Energetic chef, aspiring African traveler and cyber security guru
What initially brought you to RLC and how are you currently involved at RLC?
I've been a member of RLC since 1990. I moved into Roseville and was looking for a large congregation that would offer a diverse membership and a variety of ways to be involved.
Today, I read scripture at the 5 p.m. Saturday service and am involved in a task force that's looking at our approach to Mission and Outreach.
How do you live out the RLC mission: Love God, Love Your Neighbor?
For the past three years I have been on a journey to focus on and grow my cultural competence - by that I mean increase my understanding and ultimately my way of interacting with people with cultural, ethnic and experiential backgrounds that are different than my own. I think that as the world continues to change it's important to find common ground but that it also means recognizing and honoring differences - so we can build bridges.
Why do you give your donations to RLC?
Giving to the church is important. It was first modeled to me by my parents. I also served on the RLC Council so I know first-hand that member support is what makes our mission happen.
What do you hope for the future of RLC?
That we truly live our mission to Love God and Love Our Neighbor - in the Roseville Community. By identifying a real problem and focusing our significant resources (time, talent and money) we could make a real difference in our neighbor's lives. My vision is that RLC is featured in a newspaper article for all of the great work we are doing to help others!
What are your favorite hobbies?
I love to garden and cook - and when I can cook with something I've grown myself, I'm really happy!
What would you consider to be your greatest achievement?
Probably getting a Master's degree while working full time is my greatest achievement. My undergraduate degree is in Food Science, but when my career took a new direction I went back and completed a Master's degree in Human Resources to round out my education.
What are two of your most favorite things?
My Japnese chef knife and my dog, Bertie - who sits at my feet when I cook hoping something good will fall to the floor that he can snatch up!
What super power would you have if you were a superhero?
Super energy – I am never bored and have lots of things I would like to do or try. Super energy would give me the energy to do more!
If you could take a trip anywhere, where would you go?
Africa – twenty years ago we had a trip planned but had to cancel because something came up. Someday I would still like to go and see the incredible landscapes and animals. Plus, I would love to visit Tanzania and the Iringa diocese of the Lutheran Church there. Many years ago my husband and I were friends with a Tanzanian Lutheran pastor when he was a student at Luther Seminary. It would be grand to reconnect!
Just for Fun