Stories of RLC: Serve Sunday/Grad Care Packages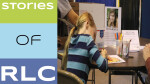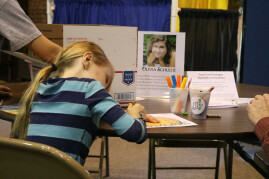 Every fall our church assembles care packages to send to recent graduates. This Serve Sunday offers everyone an opportunity to write a note to these students for continued support and encouragement.
Some of the young adults that benefit from receiving these care packages have been Shepherds in Cornerstone, such as Olivia Schultz. Olivia was a Cornerstone Shepherd for over 3 years, leading the same small group during that time. She developed a very special connection to these students. One student,
Abigail, helped assemble Olivia's care package last year.
Abigail's mom said, "It was a great way for Abigail to let Olivia know she missed her. Abigail was excited to send a personal note along in the care package."
When Olivia received her care package, she was in the middle of taking a really difficult class, and was feeling down. When her package arrived she said, "I was overwhelmed with love and support from all the people who helped to make it. It truly made my entire week. I still have the little stuffed hedgehog and the daily devotional book. I was so thankful to receive that package, especially since life in Minnesota seemed so far away at the time."
Please join us to write notes, pack a care package and bring some joy to our RLC graduates on Sunday, Oct 7th at 10:00 in the Activity Center!