Sign up here for Preschool Orientation
Click here to view our Preschool Handbook - Click here for forms & information
At RLC Preschool we believe that preschool age children are at a critical stage of development and benefit greatly from a Christian-based preschool.
Click here to view our Preschool Brochure! Read the RLC Preschool Welcome Letter
We develop social skills by providing dramatic play areas where children can be in control of a situation and act out their feelings: a spaceship, a campground, a zoo and much more. Big and small blocks are also available to stimulate creativity, as well as practice at learning to work cooperatively at a task.
We work at refining large muscle development by hopping, climbing, running and crawling. Small muscle development activities include things such as puzzles, cutting and pasting, playing in the water and sand tables. Storytelling, cognitive games, music, science are all a part of school. These activities help children to develop language skills, number skills and writing skills.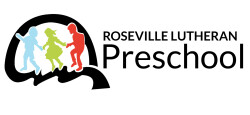 We believe parents are a child's first and continuing teachers. Therefore, they are given opportunities to be well-informed participants in their child's educational process both as scheduled parent participants and as part of our open door policy.
Lastly, we believe in providing opportunities for sharing God's love by caring, and providing service to others. Our intent is to foster meaningful relationships between God, children, staff, parents, and others in the community.
Click here to view our Preschool Handbook
Read the RLC Preschool Welcome Letter