2023-2024 Registration Open!
Registration for the 2023-2024 school year is now open! If you are interested in a tour please contact Sher Noot, director, at
or 651-488-6887.
Tuition rates:
2 days $150 Monthly Tuition
3 days $190 monthly Tuition
5 days $250 Monthly Tuition
Non-Refundable Registration fee will be $100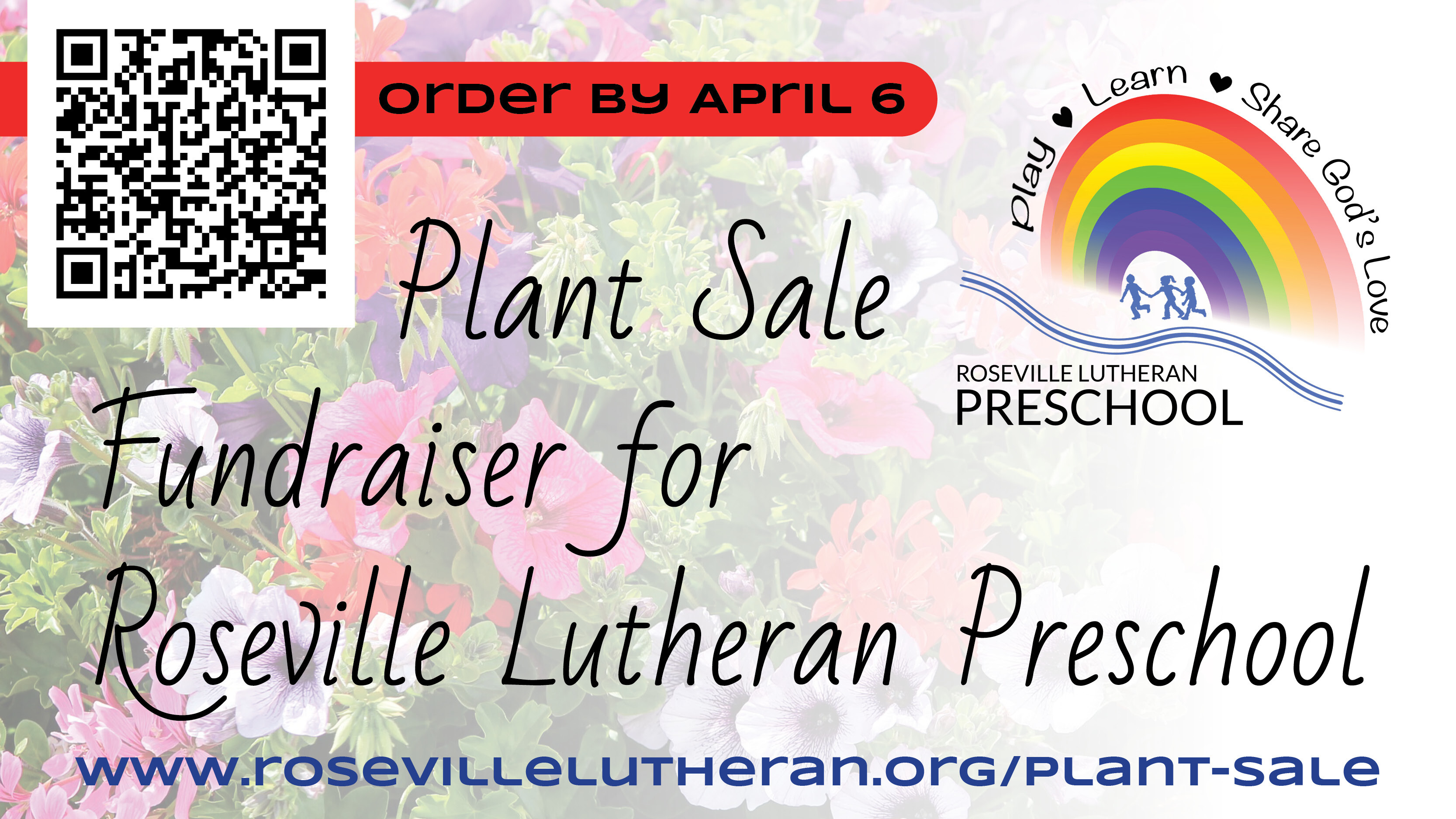 Preschool Brochure is being updated! Check back soon.
At Roseville Lutheran Preschool:
We believe that preschool age children are at a critical stage of development and benefit greatly from a Christian-based preschool.
We share God's love by caring for our students and fostering meaningful relationships with students.
We teach students the love of Jesus through Bible stories, prayer and expressing kind actions towards one another.
Preschool children will benefit from a program that is comprehensive, integrated and developmentally appropriate.
Children learn through play what no one can teach them.
Play encourages divergent thinking, which helps our children solve problems.
Play is the cornerstone of all future learning because it emphasizes the process, not the product.


Any questions? Please contact:
Sher Noot, Preschool Director
Fax# 651-488-4854