MISSION: Matthew 22: 37-39
Love God. Love your neighbor.
Simply stated, but never complete. We humbly devote our lives, hoping through worship, to attain a glimpse of God's magnificence. We strive to serve others with love, every day.
"You shall love the Lord your God with all your heart, and with all your soul, and with all your mind." This is the greatest and first commandment. And a second is like it: "You shall love your neighbor as yourself."
VISION: Ephesians 2:8
A community united by grace.
Grace comes from God. Wherever people treat one another with compassion, kindness, generosity and love, God is there.
"For by grace you have been saved through faith, and this is not your own doing; it is the gift of God."
VALUES:
Love
Every person is a child of God
Humility
We do not possess the wisdom to judge others with impunity
Faithfulness
The Lord has a purpose for us here, in Roseville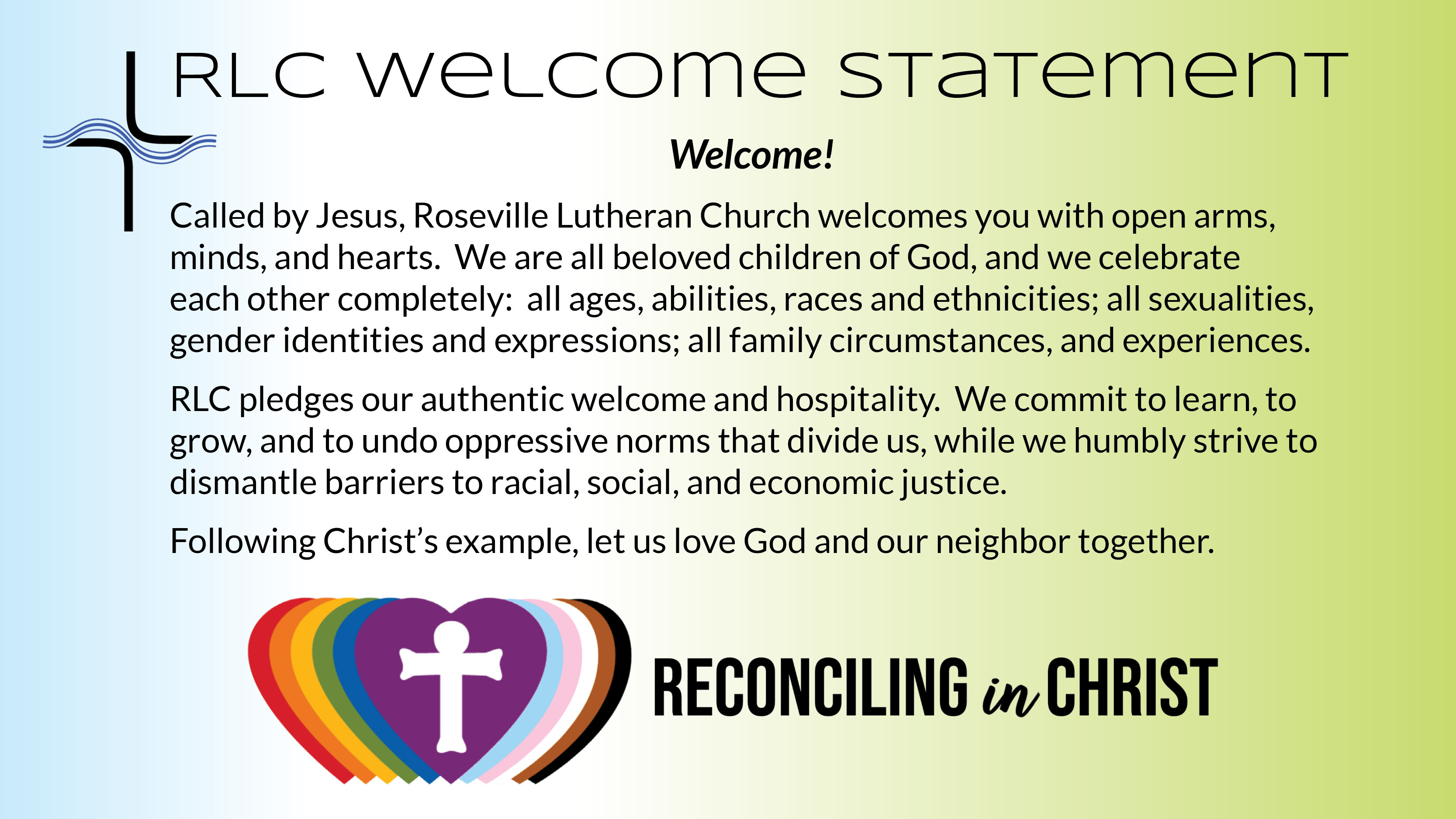 Together with nearly 10,000 congregations of the Evangelical Lutheran Church in America (ELCA), we profess: This is Christ's church. There is a place for everyone here.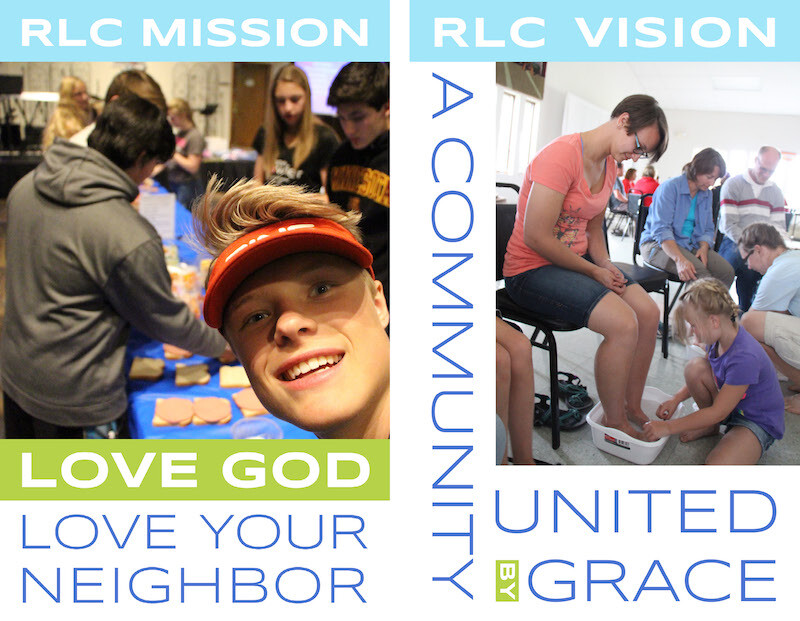 Following Jesus' example, we vow to
Serve generously
See God's grace in all who regard his creation with love, charity, dignity and respect
Celebrate without exception the diversity in our community
Embrace honesty and invite candid discussion
Strive to be good stewards of the resources God has granted
Roseville Lutheran Church (RLC) is an Evangelical Lutheran Church in America (ELCA) congregation that is in the heart of Roseville, MN. Our history dates back to 1942 when the congregation was founded in Rosetown (now Roseville). Celebrating 75 years in 2017, RLC has engaged people of all ages and from various backgrounds in exploring their faith in Jesus Christ. We welcome you and invite you to join us in worship.
WORSHIP
Roseville Lutheran Church is a community of believers, various in ages and backgrounds. We proudly celebrate our Lutheran traditions through a variety of worship styles and music including traditional, contemplative and praise and worship. People come dressed in all styles – from jeans to business suits. Children of all ages are encouraged to attend worship. They are an important part of our community and worship offers them an opportunity to grow and engage in singing, prayer and their own faith life.
QUESTIONS?
If you have questions about worship, Sunday morning education or other opportunities, stop by the Welcome Desk on Sundays and we will be glad to assist you. You may also contact the church office at 651-487-7752. We have activities for children, youth, and adults throughout the week. Be sure to check out the rest of this website for more information and upcoming events.
INTERESTED IN BECOMING A MEMBER?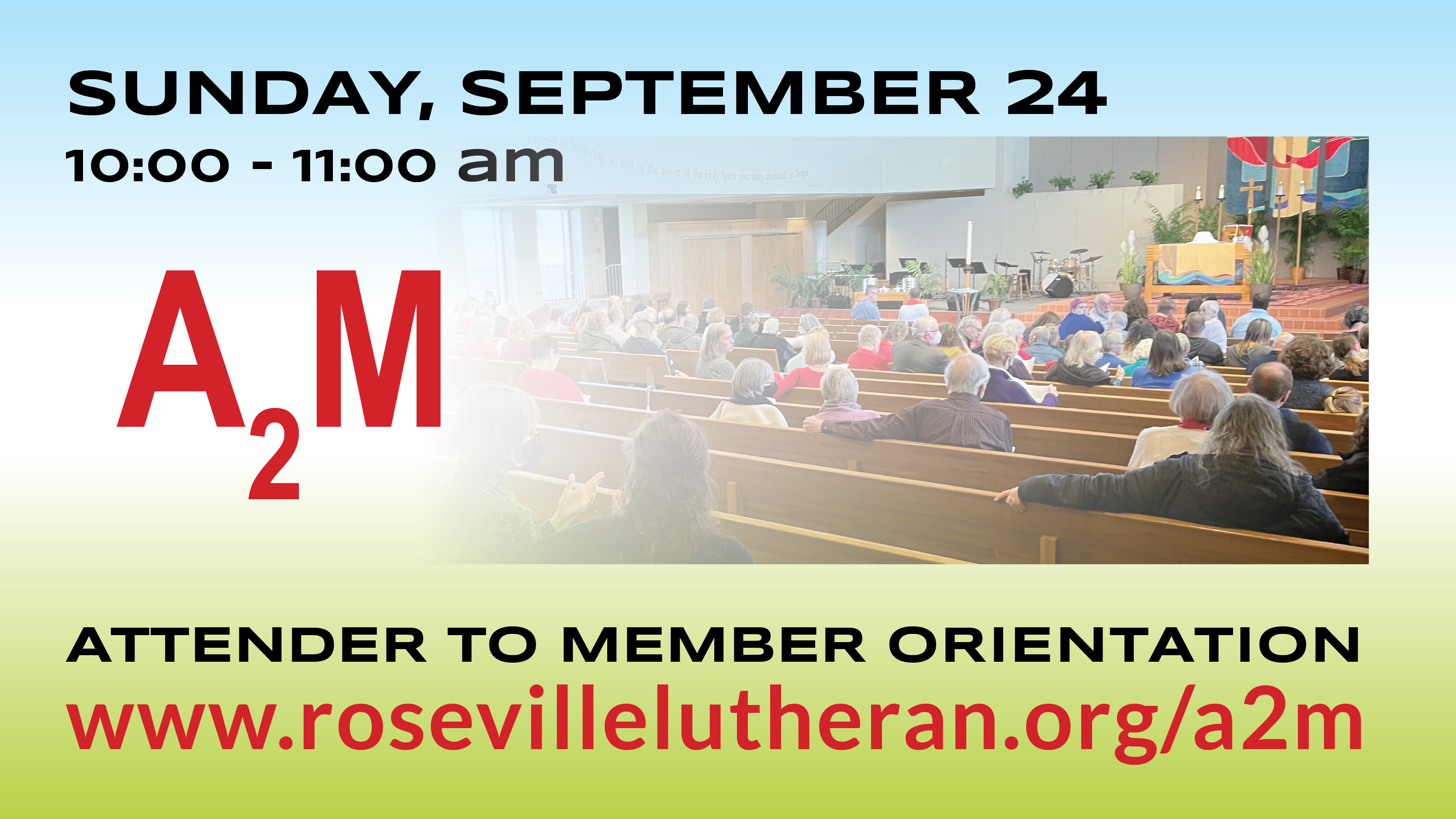 We are excited to have you consider RLC as your church home and hope that by participating in our community you will grow deeper in your relationship with God. We want you to grow in faith and equip you for one of the greatest joys in all of life – to use the gifts given to you by God to make a difference in the world in which you live.
For additional information, please contact Mary Johnson at 651-487- 7752, or .