We are taught as Christian disciples to be intentional as we share the gifts God has generously given us. When you give regularly to RLC, you become a Sustainer, and provide essential support to Roseville Lutheran Church as together, we fulfill God's mission for us.
GIVE ONLINE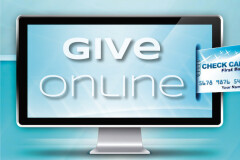 Give your gift online via credit/debit card or link directly to a bank account. Become an online Sustainer by setting up a recurring gift or give a one-time gift. You can view your giving history and download your giving statements at any time.
*Stretch your gift: using your checking account with routing number results in fewer fees and is the preferred method for Roseville Lutheran Church.
GIVE BY TEXT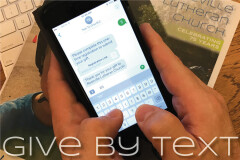 Text the amount you'd like to give to 651-383-1504. You will be prompted to visit a secure URL to register your credit or debit card information. If you create an account, your information will be stored for future texts to the same number.
GIVE IN WORSHIP
Place your check or cash in the offering basket during any weekend service. To become a Sustainer, let us know your Intent to Give and request offering envelopes for your gifts.
Contributions can also be sent to the office:
Roseville Lutheran Church, Attn: Finance,
1215 Roselawn Ave. West, Roseville, MN 55113
STOCKS/PROPERTY GIFTS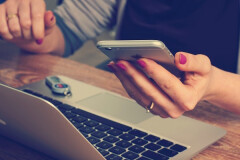 Giving a stock gift is an easy way to support ministry, may give you a significant tax advantage, and increase the amount you can afford to give. To learn more, contact Laurel Hofeldt, or call 651-487-7752.
PLANNED GIVING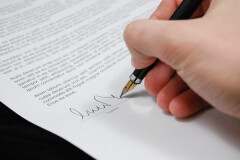 Learn about creative giving options that can provide financial security, tax benefits and possibly life-long income. Discover the best planned gift to meet your goals. To learn more, watch this video about Leaving a Legacy at RLC or contact Rebecca Bedner at 651-487-7752.
IRA DISTRIBUTIONS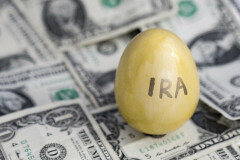 If you are 70 1/2 years and older you may contribute directly from a qualified IRA account to Roseville Lutheran Church without paying taxes on the money withdrawn. The transaction must come directly from the IRA trustee. If you are interested in this opportunity to give a gift to RLC, please discuss the options with your tax professional.
SHARE YOUR TIME AND TALENT
Serving during worship as ushers, communion servers, musicians. Leading small groups. Volunteering on special projects for our building and grounds. Administrative tasks in the office. Leading and working on ministry teams to support programming. The hundreds of volunteers at RLC play a vital role in creating ministry the makes a difference in our community. Meet with a pastor to learn how you can share your talents and do God's work.