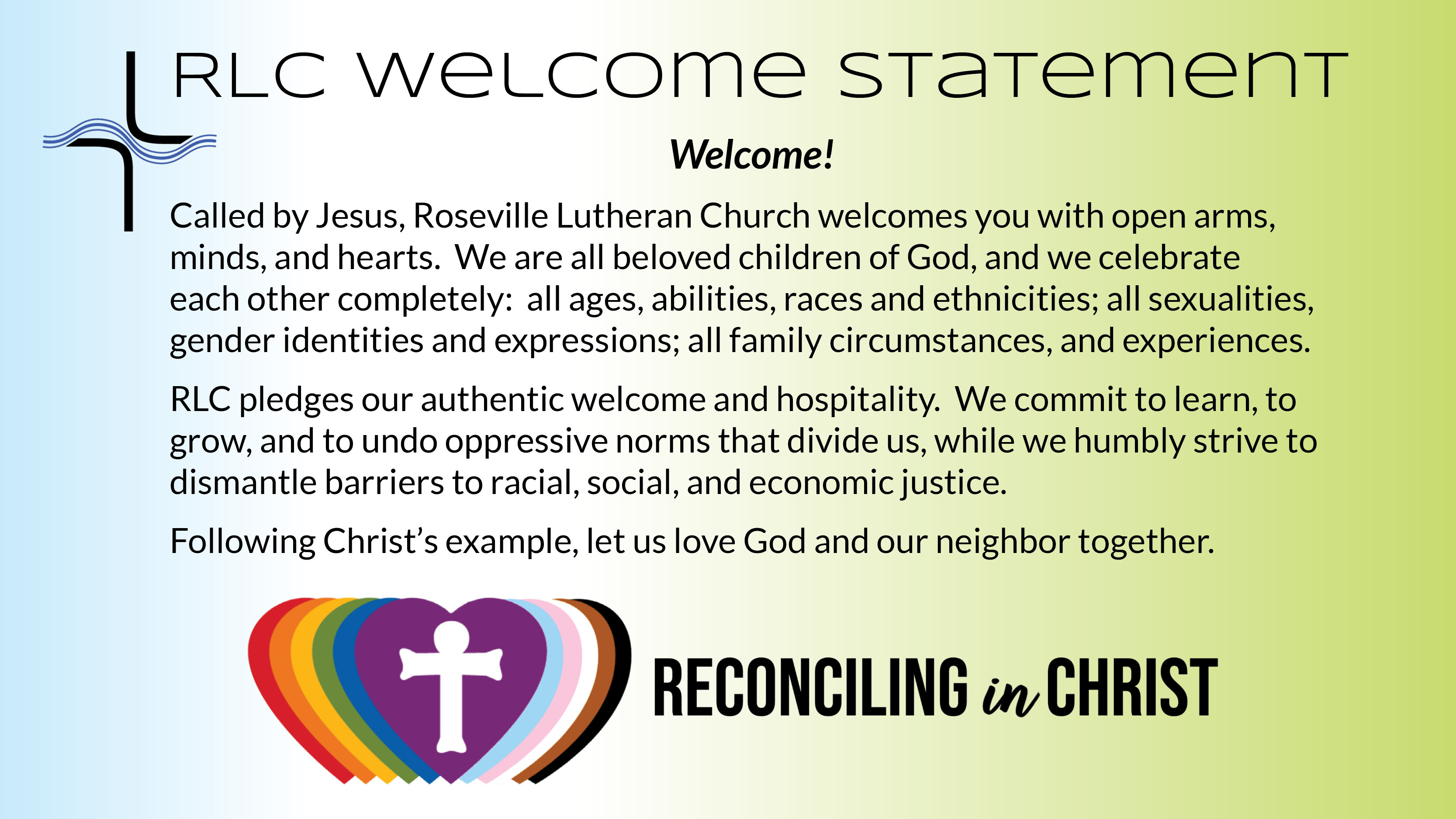 There's lots to explore. We hope that you'll find ways to connect and that you'll explore RLC in person, too, someday. All are welcome to join our online Sunday worship services.
Discover the warm hospitality and welcoming people that make up the vibrant RLC community.
About RLC
The Mission of Roseville Lutheran Church is "Love God. Love Your Neighbor." Our Vision is "A Community United by Grace." MORE.
What to Expect
We offer worship on Sundays at 9:00 and 10:30 am, and livestream the 9:00 service. We also broadcast on local access cable CTV Channel 19. MORE.
The Table
Read the current and former issues of The Table, the newsletter of Roseville Lutheran Church.
Upcoming Events
There's always something going on at Roseville Lutheran Church. See our full monthly calendar or check out our upcoming featured events.
RLC is made up of a strong community, both in our leadership and our congregation. Learn more about all those who make up the staff and leadership of our church, and don't hesitate to send an email or call!