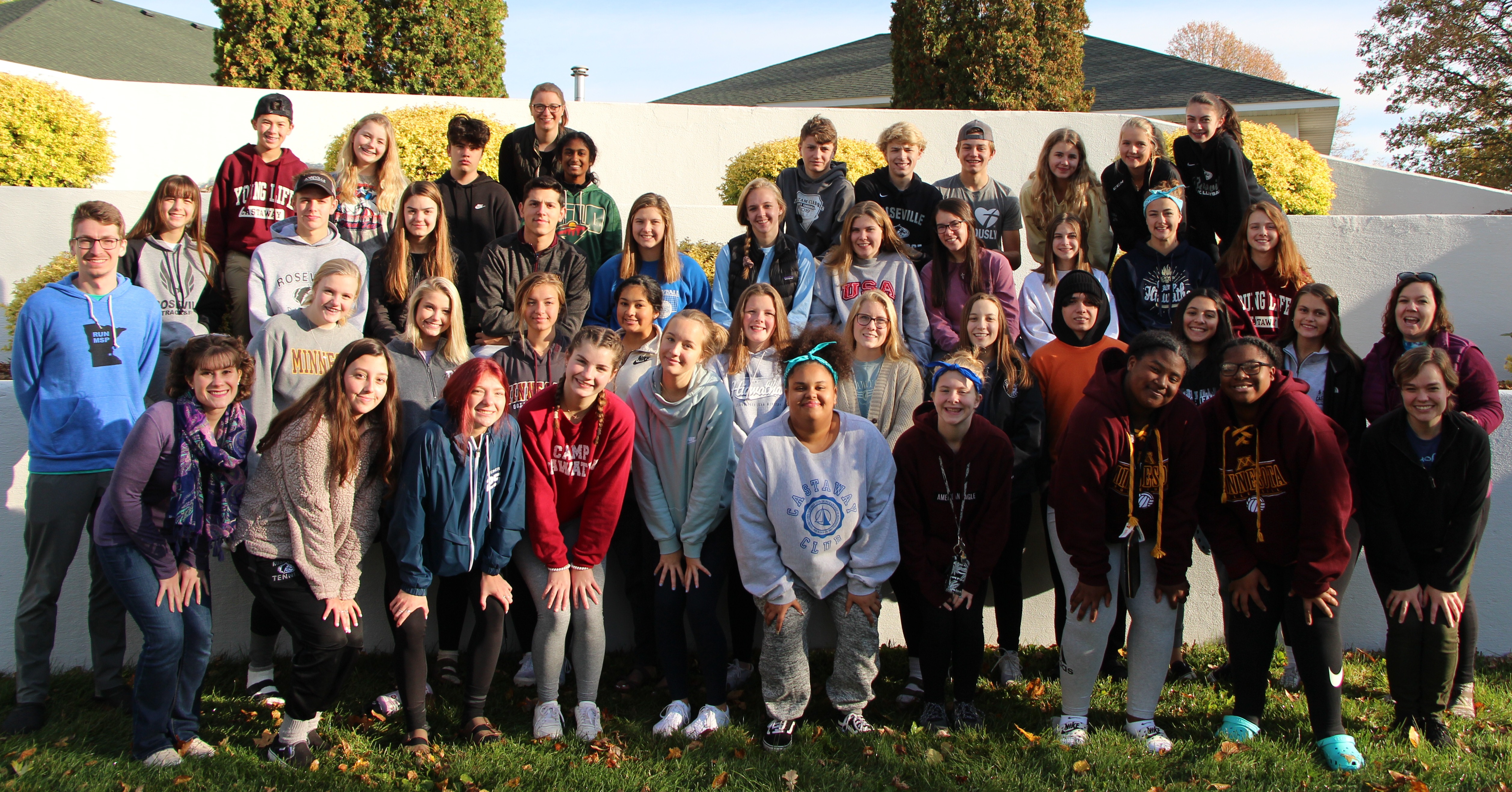 RLC High School Ministry programs are for all youth in grades 9-12. Whether you come all the time or can only occasionally participate, you and your friends are always welcome at our weekly programming, special events, and summer trips! Read our Youth Inclusivity Statement here.
High School Fall Retreat
MEA Getaway is our High School Ministry Fall Retreat. We travel to Camp Castaway in Detroit Lakes for a long weekend. This is a great time to get away, relax, enjoy the beautiful lakeside camp, spend time with friends, and reflect with God. MEA Getaway always has great music, delicious food, and an incredibly fun program. This is a top-notch youth gathering that is the highlight for our youth.
Registration is now closed for MEA Getaway 2019.
Weekly Programs and Events
FLOCK: Tuesday night youth group (7:30 - 9 p.m.) throughout the academic year. A time of fellowship, fun, and service. Each night's topic/activity changes from week to week. Contact Audrey for more information.
Bagels @ Dawn: Thursday mornings (6:45 - 7:45 a.m.) throughout the academic year. We meet at the St. Paul Bagelry for breakfast and a morning devotion before heading off to school. Need a ride? Audrey will drive you in the church van.
Holy Hoops: Our winter basketball league is back again! Scrimmages are held Sunday afternoons during February and March. Keep an eye out during December for more information about the RLC team schedule. Registration will open online in January.
11&Lunch: This spring, starting the first week of January, high school students and young adults are invited to join Audrey in the sanctuary balcony during the 11 a.m. service on Sunday mornings, followed by a chance to dig deeper into the day's readings and sermon over lunch out.
Peer Ministry Leadership: For youth looking to become better equipped to lead their peers, Peer Ministry is for you! Keep an eye out during the year for opportunities to deepen your leadership abilities using the Peer Ministry training program.
Register for High School Ministry
All families who participate in High School Ministry programming, even just occasionally, should register for High School Ministry to ensure we have the most up-to-date contact and health information for youth in case of any emergency. Register for High School Ministry below or see all open registrations for Children, Youth, and Family programs. Note that you will need to create or log in to your RLC account in order to register.