Festival for Change: A Cultural Wealth Event
Friday, September 9 (5:00 - 8:00 pm)
Saturday, September 10 (10:00 am - 5:00 pm)
On the grounds of Roseville Lutheran Church
1215 Roselawn Ave, Roseville MN 55113

Roseville-based faith groups and Twin Cities BIPOC leaders are partnering for the first time to create the 2-day "Festival for Change: Celebrating Cultural Wealth and Togetherness." The vision of this initiative is to bring members from all backgrounds together in order to break down the barriers that exist between our communities. In order to see change we must come together to uplift those who are marginalized and ostracized. We invite you to attend this first annual Festival for Change and help us create the Roseville we want to see.
Click here for a brochure of the event.
Event Schedule
Friday, September 9, 5:00 - 8:00 pm
Memorialize the Movement Structures

Performer Joe Davis and his 7-piece band
Saturday, Sept. 10, 10:00 am - 5:00 pm
10:00 am Memorialize the Movement
12:00 noon The Mighty Revivals
1:00 pm Artist and teacher Melodee Strong
1:30 pm Spoken Word Joe Davis
2:45 pm "Kalpulli Tlaloctecuhtli" Aztec drumming/dance group
4:00 pm Spoken Word Louis Alemayehu
4:30 pm Step Group "Stepping with Soul" Youth
Throughout the Event:
Churches from Roseville and other Justice groups will have information tables on Racial Justice

BIPOC-owned Food Trucks
And more to come!
Featured Event Participants

Joe Davis
Joe Davis is a nationally touring artist, educator, and speaker based in Minneapolis, MN. He employs poetry, music, theater, and dance to shape culture. His work has been featured on BET, CNN, and VH1. He is the Founder and Director of multimedia production company, The New Renaissance, the front man of emerging soul funk band, The Poetic Diaspora, co-creator of JUSTmove, racial justice education through art, and author of We Rise Higher: Poems and Prayers for Graduates.
He has keynoted, facilitated conversation, and served as teaching artist at hundreds of high schools and universities including programs in New York, Boston, and most recently as the Artist-in-Residence at Luther Seminary where he earned a Masters in Theology of the Arts.
Check out Joe Davis' first fully published book of poetry "We Rise Higher." Visit JoeDavisPoetry.com to book, connect, or learn more
Melodee Strong
Melodee Strong received her Bachelor of Fine Arts degree from the Minneapolis College of Art and Design in Illustration and her Masters in Arts Education from the University of Minnesota. Her multifaceted practice as an artist allows her to create using a wide range of materials and techniques but her portfolio largely consists of children's book illustration, portraiture, community outreach projects, and murals giving attention to diverse cultures, feminism, and social justice. Melodee has participated in many gallery exhibitions, book readings, as well as presented to an array of audiences throughout her career; including Target's Children's Book Festivals in Minneapolis, Los Angeles, New York, and Boston. Her illustrations have received awards from the Society of Illustrators Los Angeles and Society of Illustrators New York, and she received a Teacher's Choice, Mom's Choice, and Moonbeam Award for her illustrations in children's books. She has completed over 60 mural and large-scale projects in the Twin Cities and Jamaica. She is currently teaching visual art at Franklin Middle School in Minneapolis and is an adjunct instructor at MCAD, Augsburg, Metro State, and the U of M teaching courses in foundational art studies, K-12 Art Methods courses, and professional practice in illustration. She has recently earned The Minneapolis Educator Leadership Award from the Graves Foundation in 2020 and 2022.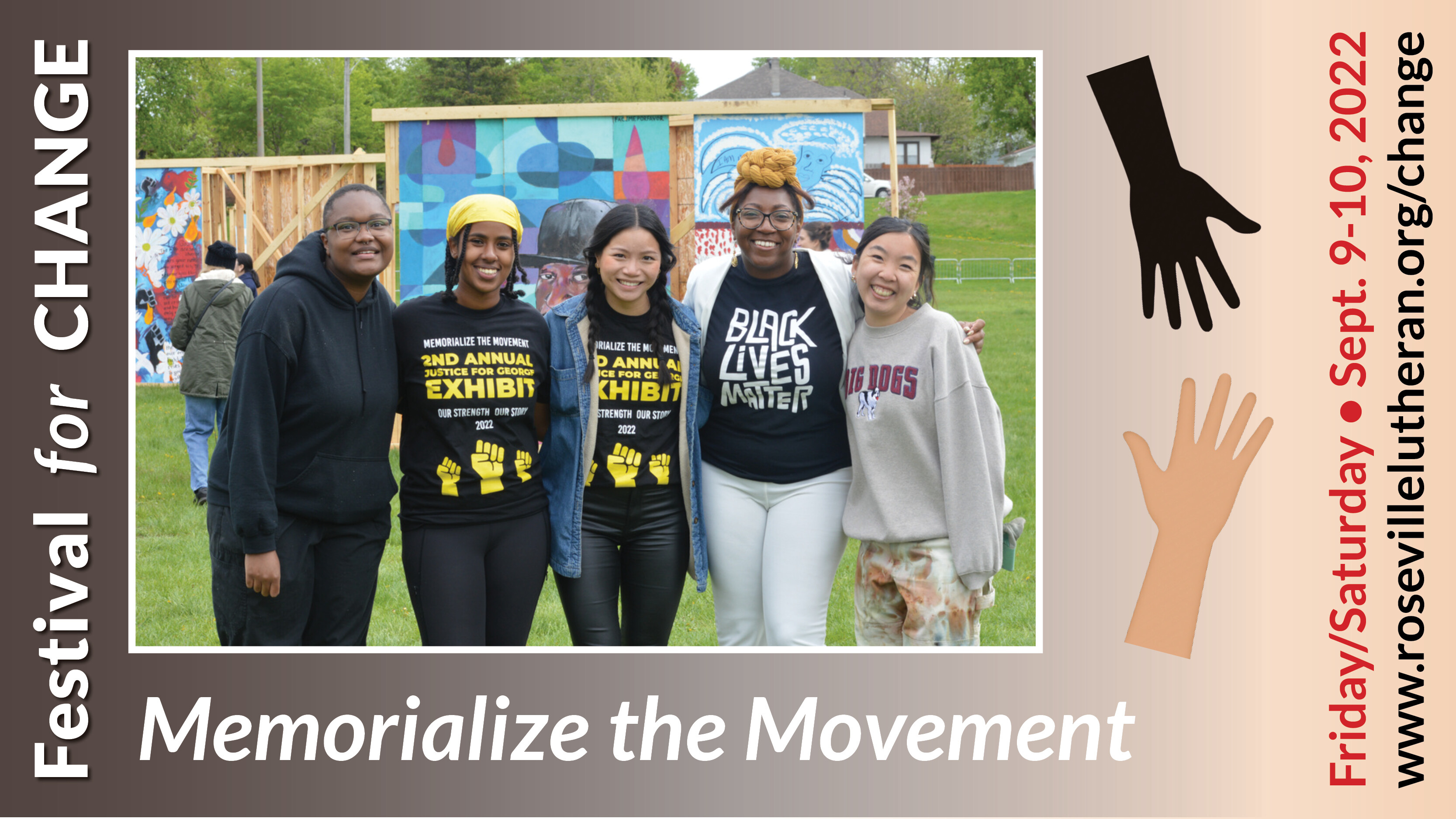 Memorialize the Movement
Memorialize the Movement is an ongoing initiative to collect and preserve the plywood art that was created in response to the murder of George Floyd in Minneapolis on May 25th, 2020. Our goal is to create a safe and inclusive permanent space for people to reflect on the events that occurred during the summer of 2020 and ensure that we continue to help shed light on this Civil Rights movement through the murals.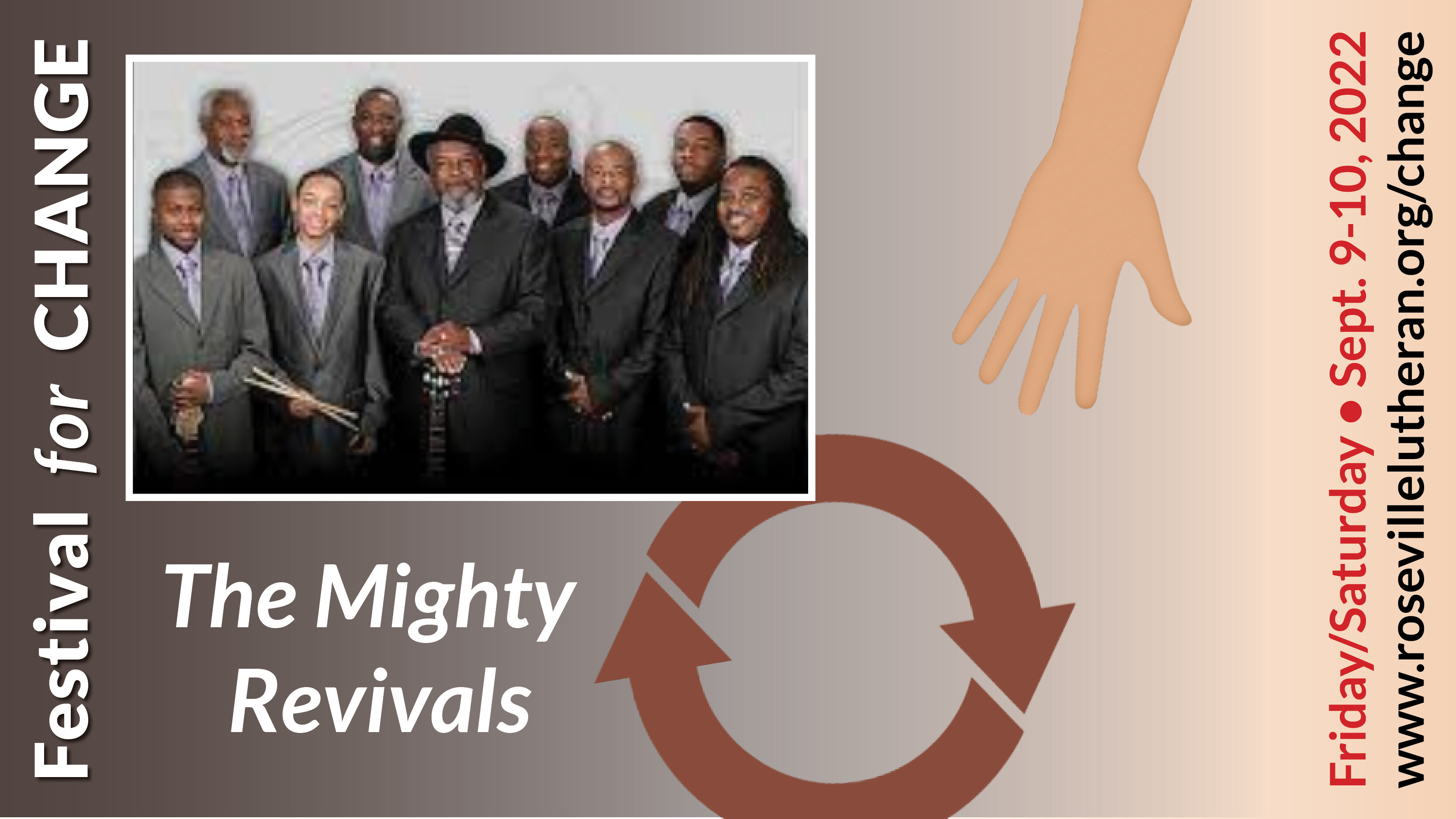 The Mighty Revivals
The Mighty Revivals, established in 2008, are the premier Gospel Quartet group in Minnesota. A vison of Elder Conroy Smith, the members of the Mighty Revivals span three generations. They released their debut album, A Revival, in 2011. The group has performed in numerous states across the country and continues to spread its message that "Jesus Is On The Main Line". With their brand of old school and new school quartet gospel, the Mighty Revivals have one mission, Praise the Lord!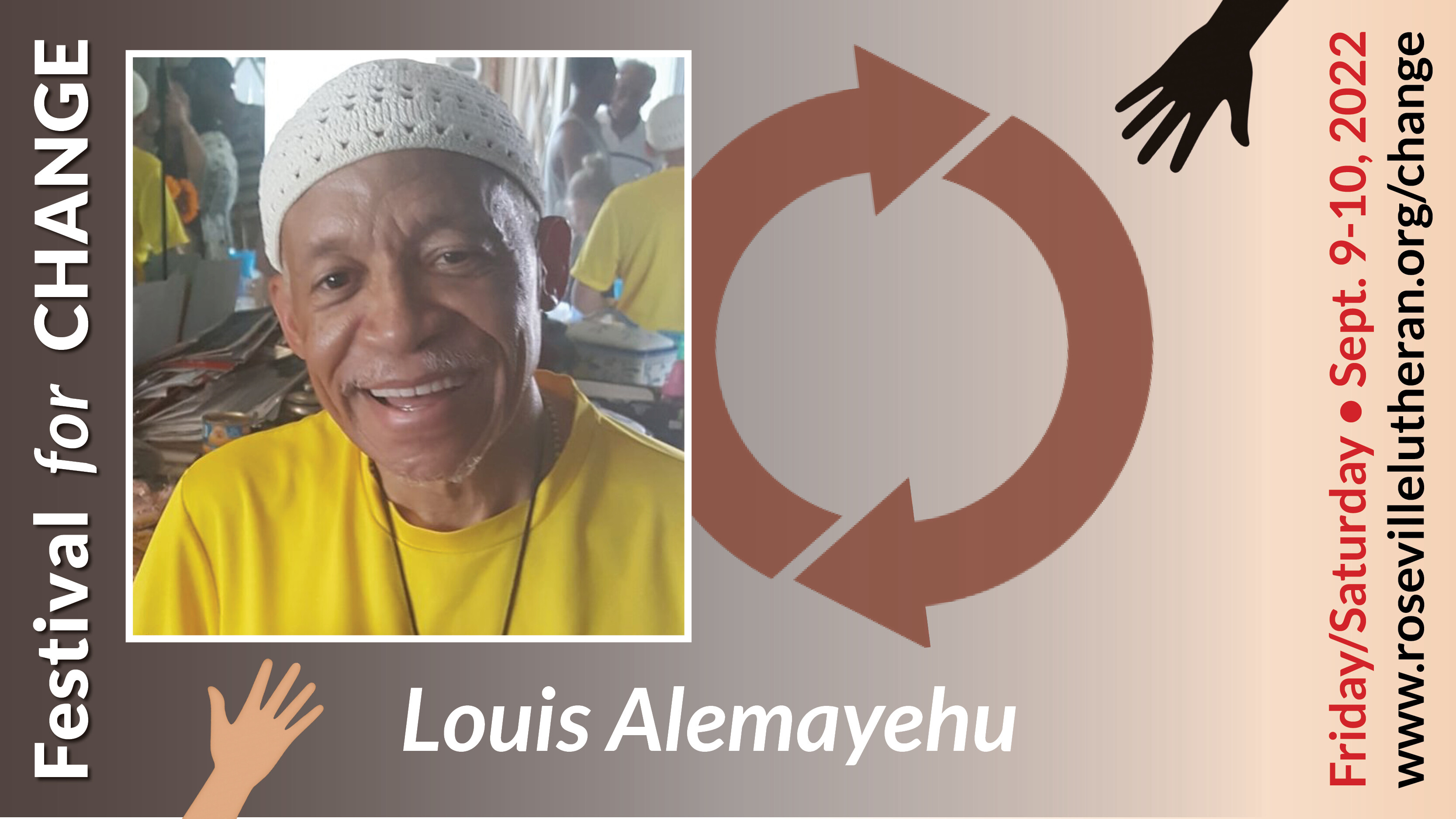 Louis Alemayehu
Louis Alemayehu is a writer, educator, administrator, poet, father, grandfather, performer, and activist of African and Native American heritage. Louis is a cofounder of the Native Arts Circle, the oldest Native American artists organization in the Upper Midwest. In 2003, the Headwaters Foundation gave Louis an award for life-long commitment to social justice. Currently, Alemayehu's work focuses on teaching, writing, performance, mentorship, community organizing, charter schools, and organizational development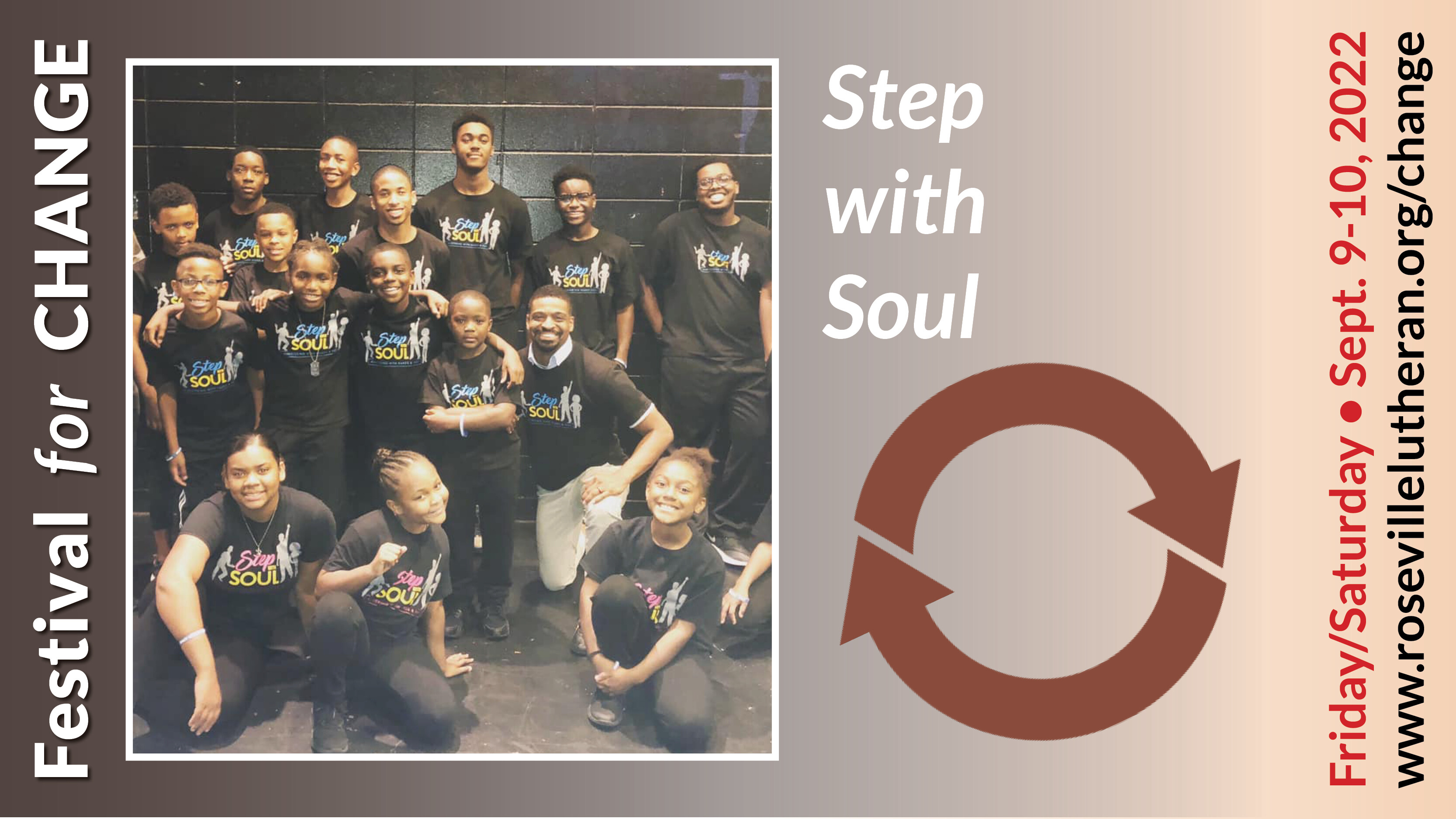 Step with Soul
Step with Soul "ministering with hands feet" provides leadership and spiritual development for boy and girls age 7-18 years old. We minister through the Art of Stepping.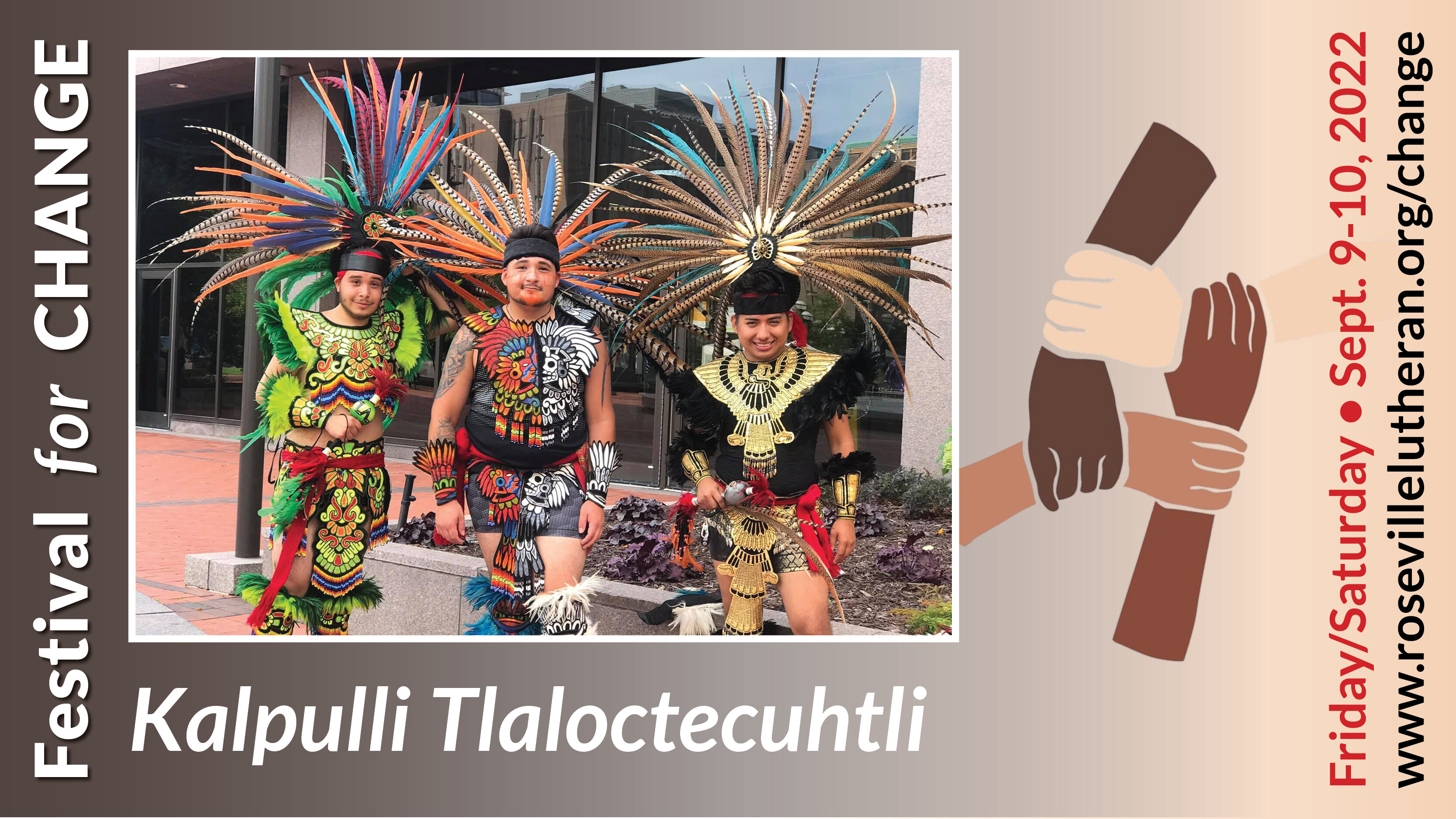 Kalpulli Tlaloctecuhtli
Kalpulli Tlaloctecuhtli is a traditional Mexica Aztec dance group that focuses on conserving their traditions through dance, drumming, storytelling and ceremonies. Director Carlos Ramos
Festival for Change
Steering Committee
Thomas Brooks
City of Roseville Equity and Inclusion Manager
Averahle Dayan Dickson
Youth Leader, Elder, Chair of Mission and Outreach at at New Life Presbyterian Church
Shlynn Hayes
Roseville High School Associate Principal
Tim Hunt
City of Roseville Police Community Relations Coordinator
Leesa Kelly
Founder and Executive Director of Memorialize the Movement
Riz Prakasim
Senior Pastor of New Life Church
Kathy Ramundt
Co-founder of Do Good Roseville
Diane Sell
Director of Engagement and Care Roseville Lutheran
Delon Smith
Roseville Area High School Director of Equity and Innovation
Marty Wyatt
Associate Pastor of Roseville Lutheran