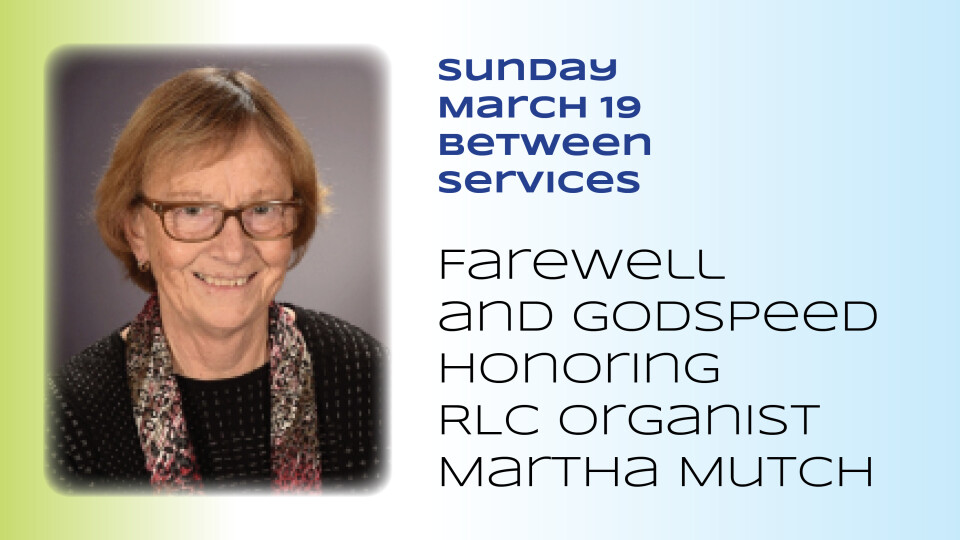 Sunday, March 19, 2023, 9:00 AM - 10:30 AM
Please join us to give thanks for the 16-year ministry of Martha Mutch, RLC Organist and Accompanist. Martha has accepted the shared position as "Cantor" at Christ Church Lutheran, Minneapolis. She will be joining Mark Sedio, who recently retired from Central Lutheran, Minneapolis, beginning Palm Sunday, April 2.
"
My time as RLC organist working with John and the choir has been a great blessing and I treasure the many lasting friendships built at RLC. But I now look forward to the challenges and friendships that await me at Christ Church ...and to playing the 5-yr-old Dobson organ."
A reception will be held in Martha's honor between services on Sunday, March 19. Thank you for your friendship, dedication, and beautiful music, Martha!