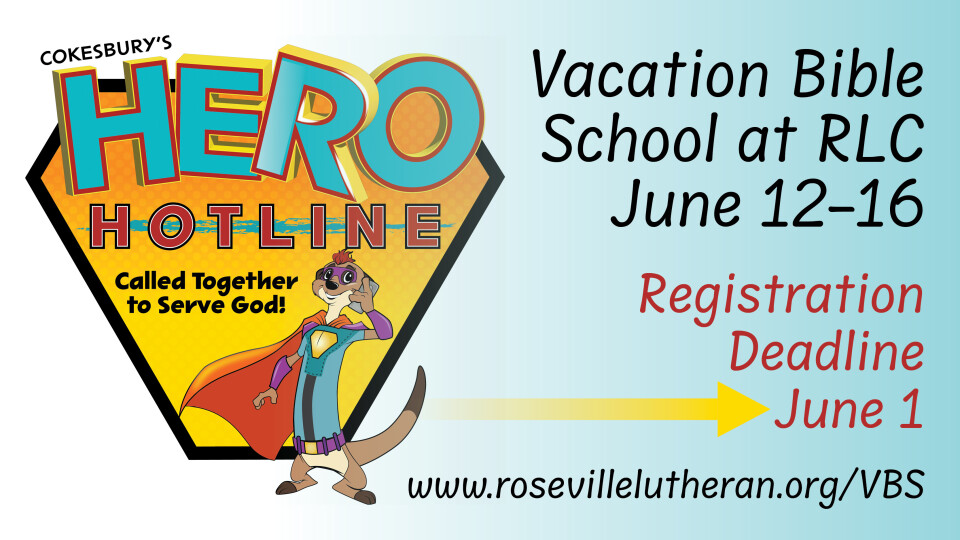 Daily, from 06/12/2023 to 06/16/2023, 9:00 AM - 12:00 PM
Vacation Bible School is coming up! If you have a child who is 3 years old-4th grade, they are invited to join us for VBS June 12th-16th at Roseville Lutheran Church. This year's theme is Hero Hotline, where we will be learning about the many heroes in the bible and how we can be heroes in our own lives!
Registration Closed June 1
If you have any questions please contact Jenna at jbaccam@rosevillelutheran.org.