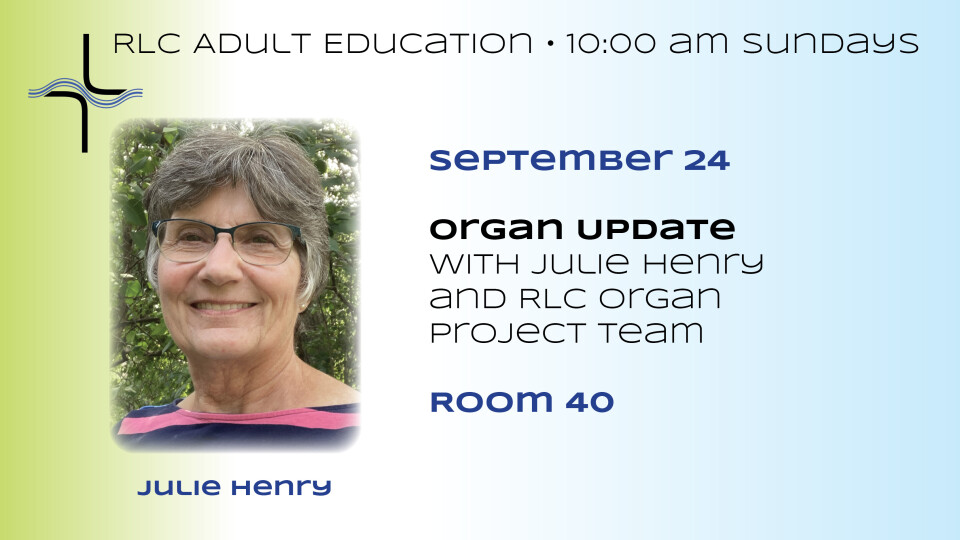 Sunday, September 24, 2023, 10:00 AM - 11:00 AM
Adult education opportunities are held at 10:00 am most Sundays in the Social Hall, but this week will be in Room 40. All are welcome to bring a cup of coffee and engage with the topic of the day.
Sept. 24
Organ Project Team Update
with Julie Henry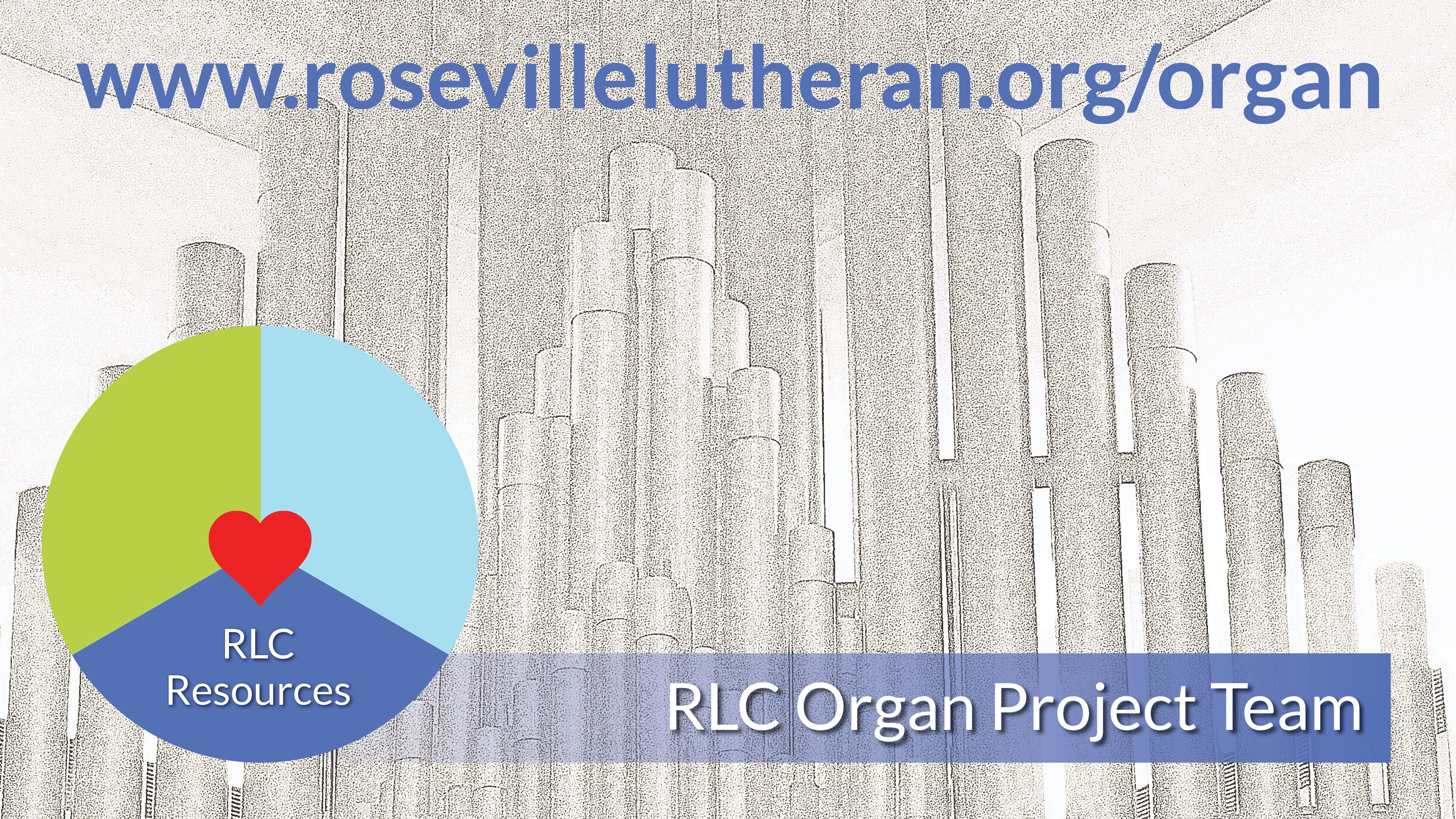 The congregation voted to move forward with the organ project on August 27, and plans are underway to bring the Holtkamp #1762 pipe organ from Alabama to RLC! The proposed organ will use the Holtkamp #1762 organ from St. Luke's Episcopal Church, some of the best pipes from our current Möller organ, and some new pipes. The result will be a beautiful, unique new instrument for RLC and the Twin Cities region. Please join us in Room 40 for an update on the project. We'll provide information about the new organ, our organ builder J.F. Nordlie, the updated timeline, ongoing fundraising, next steps and answer questions.