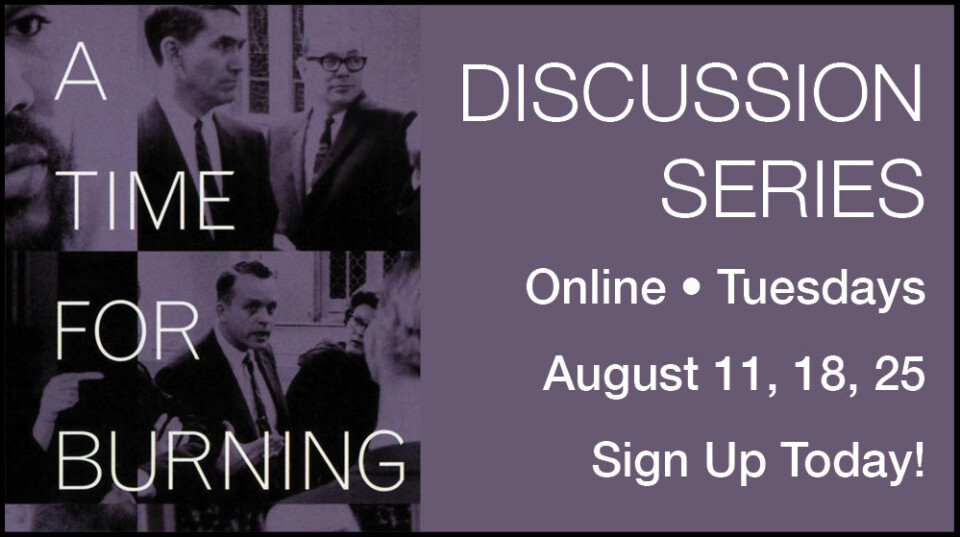 Tuesday, August 18, 2020, 7:00 PM - 8:00 PM
RLC, with the help of the Our Neighbor's and Me team, will be offering a 3-week series to discuss the film " A Time for Burning." Sessions will take place on Tuesdays August 11, 18 and 25 via zoom to participate in a community discussion.
Click here for more information and to sign up!
This film is a 1966 American documentary film which explores the attempts of the pastor of Augustana Lutheran Church in Omaha, Nebraska, to persuade his all-white congregation to participate in conversations with their black neighbors.
Large group will begin at 7:00. We will have a short discussion and then break out into small zoom groups for further discussion.