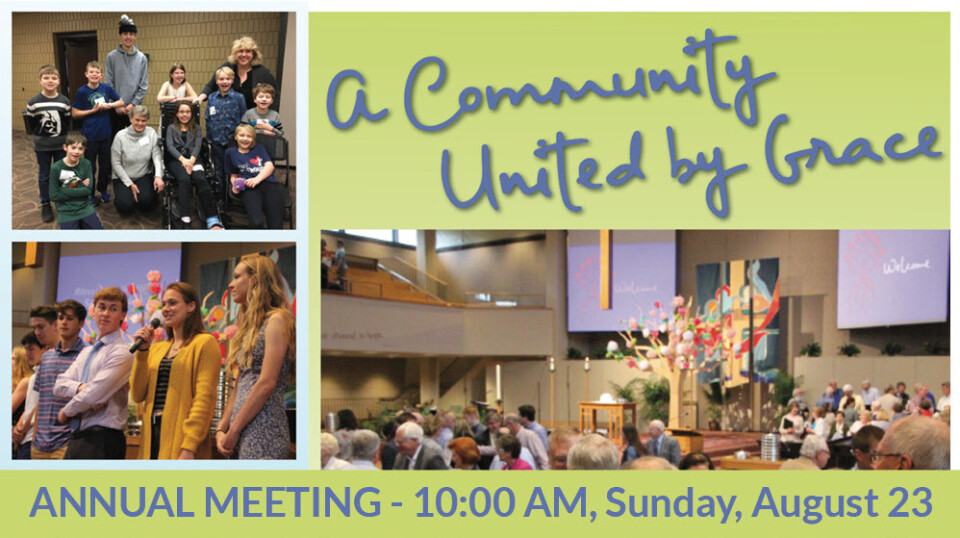 Sunday, August 23, 2020, 10:00 AM - 11:00 AM
60 of 100 needed for a Quorum have signed up so far. Thank you for signing up today!
The Annual Meeting of Roseville Lutheran Church is set for 10:00 am, Sunday, August 23. Items on the agenda include:
• Approval of 2020-2021 budget
• Financial update
• Nominations for Council and Committees
You Must Register for this Meeting
Each individual member who will attend needs to register. Please encourage your spouses, kids and RLC friends to register as well.
Each Person Intending to Vote Must Use a Separate Device
On the day of the Annual Meeting, each member who intends to vote must be signed in to Zoom on a separate device. So, if you have multiple members in your household, one might sign in on a computer, another on their smartphone, and a third on an iPad. When it comes time to vote electronically - on the lay leadership candidates, budget, etc. - each device will be allowed only one vote.
Click here to register and get the Zoom link.