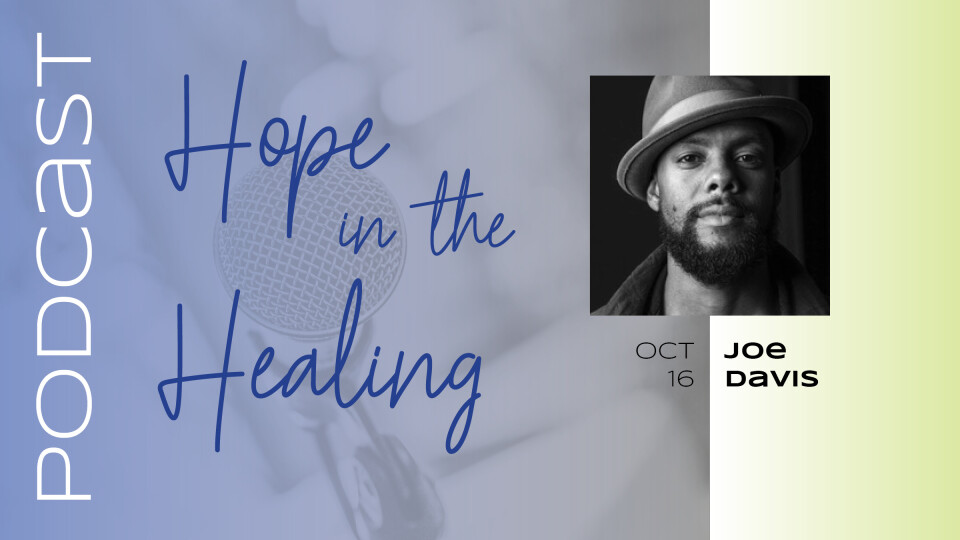 Friday, October 16, 2020, 12:00 PM - 1:00 PM
Join us this fall for a special 8-week podcast series centered on conversations about interfaith, justice, politics, climate and how people from a variety of faiths and backgrounds are finding hope and healing during these unprecedented times. Join us as we listen in on conversations with Pastor Lauren Wrightsman and locally and nationally known writers, musicians, educators, poets and activists.
(This speaker series has been funded through a gift by the Roseville Lutheran Church Endowment Fund.)
Sign up now for online discussions with Pastor Lauren on the following Sundays at 7:00 pm.
The Podcast will appear on our "Forum" Page on Friday at Noon.
Click here then and look for "Podcast-Joe Davis" near the top of the page.
October 16 - Joe Davis
Joe Davis is a nationally-touring artist, educator, and speaker based in Minneapolis, MN. His work employs poetry, music, theater, and dance to shape culture. He is the Founder and Director of multimedia production company, The New Renaissance, the frontman of emerging soul funk band, The Poetic Diaspora, and qualified administrator of the Intercultural Development Inventory. He has keynoted, facilitated conversation, and served as teaching artist at dozens of high schools and universities including New York, Boston, and most recently as the Artist-in-Residence at Luther Seminary where he received a Masters in Theology of the Arts. JoeDavisPoetry.com