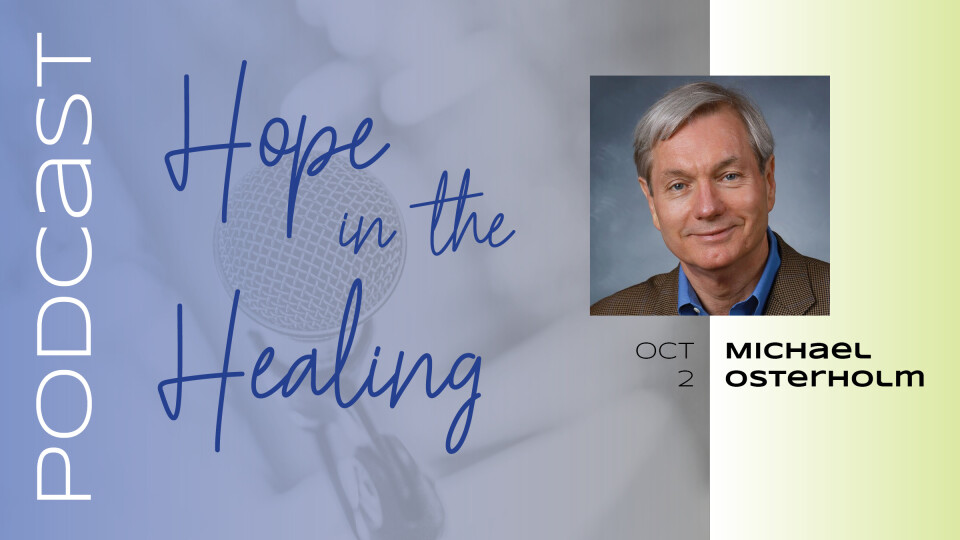 Friday, October 02, 2020, 12:00 PM - 1:00 PM
Join us this fall for a special 8-week podcast series centered on conversations about interfaith, justice, politics, climate and how people from a variety of faiths and backgrounds are finding hope and healing during these unprecedented times. Join us as we listen in on conversations with Pastor Lauren Wrightsman and locally and nationally known writers, musicians, educators, poets and activists.
(This speaker series has been funded through a gift by the Roseville Lutheran Church Endowment Fund.)
Sign up now for online discussions with Pastor Lauren on the following Sundays at 7:00 pm.
The Podcast will appear on our "Forum" Page on Friday at Noon.
Click here then and look for "Podcast-Michael Osterholm" near the top of the page.
October 2 - Dr. Michael Osterholm
Michael T. Osterholm is an American epidemiologist, regents professor, and Director of the Center for Infectious Disease Research and Policy at the University of Minnesota. Osterholm graduated in 1975 with a B.A. in biology and political science from Luther College in Decorah Iowa. Osterholm received his M.S. and Ph.D. in environmental health, and his M.P.H. in epidemiology from the University of Minnesota.