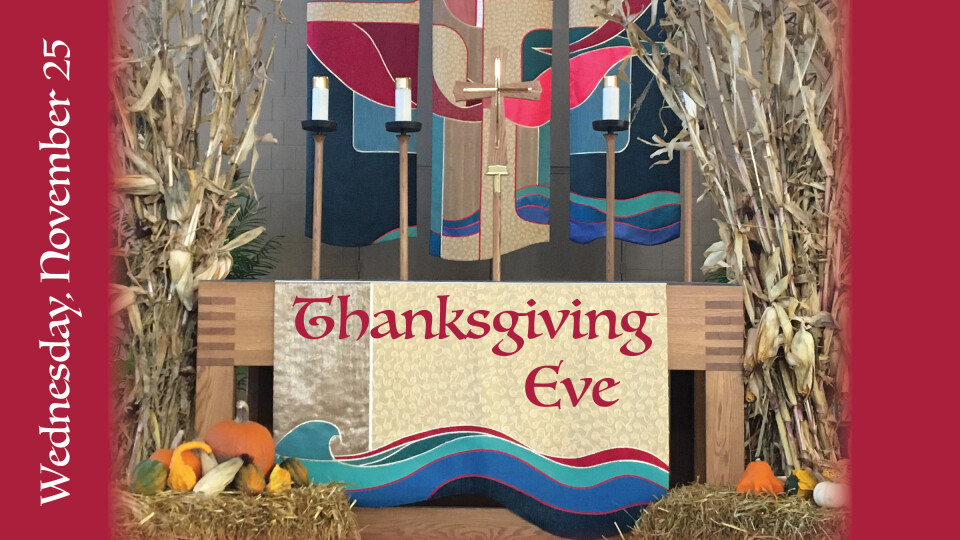 Wednesday, November 25, 2020, 12:00 PM
Join us online for a time of reflection, song, and giving thanks for all God's blessings in our lives. Even in challenging times there are people, things, memories and moments to be thankful for. Thanks be to God!
You're free to join in this online service any time after 12:00 Noon on Wednesday, Nov. 25.