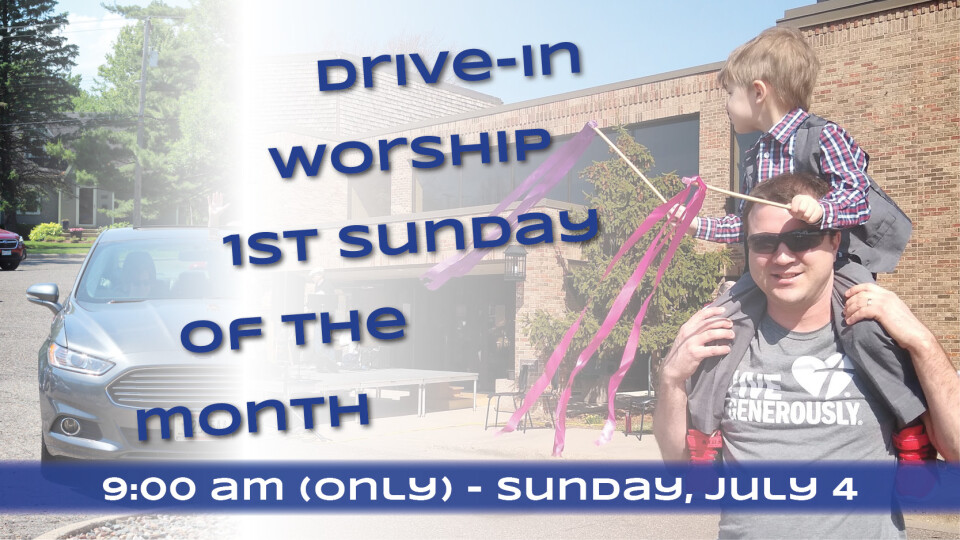 Sunday, July 04, 2021, 9:00 AM - 10:00 AM
In the summer we will have Drive-In Worship on the 1st Sunday of the Month. Gather in our south parking lot at 9:00 am. The service will include music, message, and the celebration of Holy Communion. All other Sundays of the month we will have indoor worship at 9:00 am in the Worship Center at RLC.
Join us Sunday, July 4 at 9:00 am.