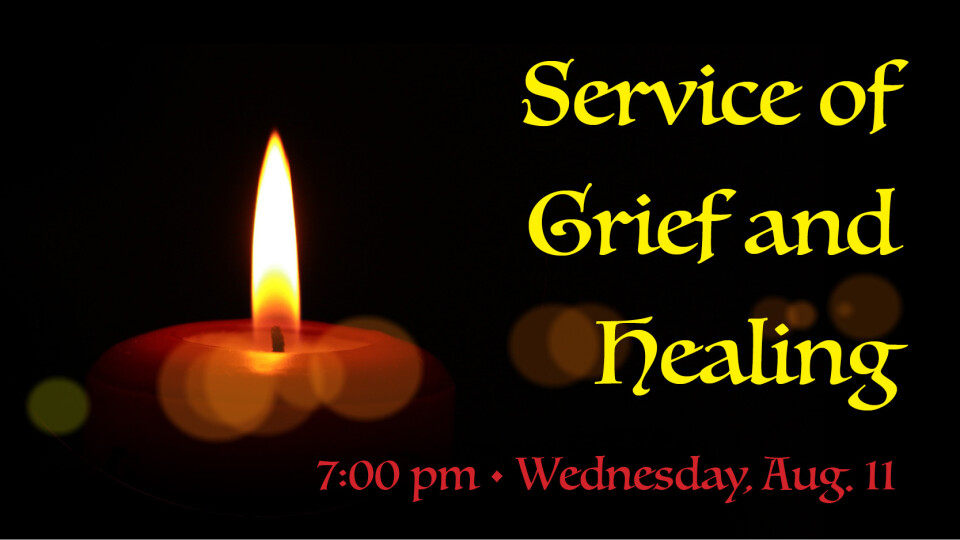 Wednesday, August 11, 2021, 7:00 PM - 8:00 PM
Summer Services of Healing and Grief - August 11 at 7:00 pm
Join us in the Worship Center as we gather our community and begin to process the past year. In Matthew 11: 28, Jesus says this "Come to me, all you who are weary and burdened, and I will give you rest."
Types of Healing
Grief
Physical
Social
Addictions
Anxiety
Fear
Trauma
Relationships
These services will include time for reflection and prayer. We will have different areas in the worship space open to reflect and pray or be prayed for. Each service will have reflective music, scripture, readings, a short meditation and time for you to meditate and pray.
Healer of Our Every Ill
(Marty Haugen)

Healer of our ev'ry ill,
light of each tomorrow,
give us peace beyond our fear,
and hope beyond our sorrow.
You who know our fears and sadness,
grace us with your peace and gladness;
Spirit of all comfort, fill our hearts.

In the pain and joy beholding
how your grace is still unfolding,
give us all your vision, God of love.

Give us strength to love each other,
ev'ry sister, ev'ry brother;
Spirit of all kindness, be our guide.

You who know each thought and feeling,
teach us all your way of healing;
Spirit of compassion, fill each heart.