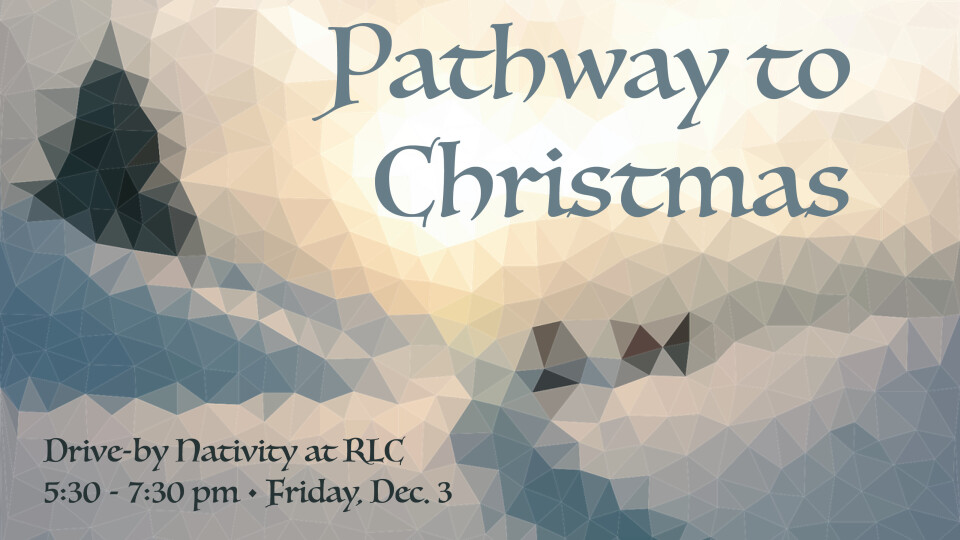 Friday, December 03, 2021, 5:30 PM - 7:30 PM
Drive-by Nativity
Friday, Dec. 3 from 5:30 - 7:30 pm
In the RLC South Parking Lot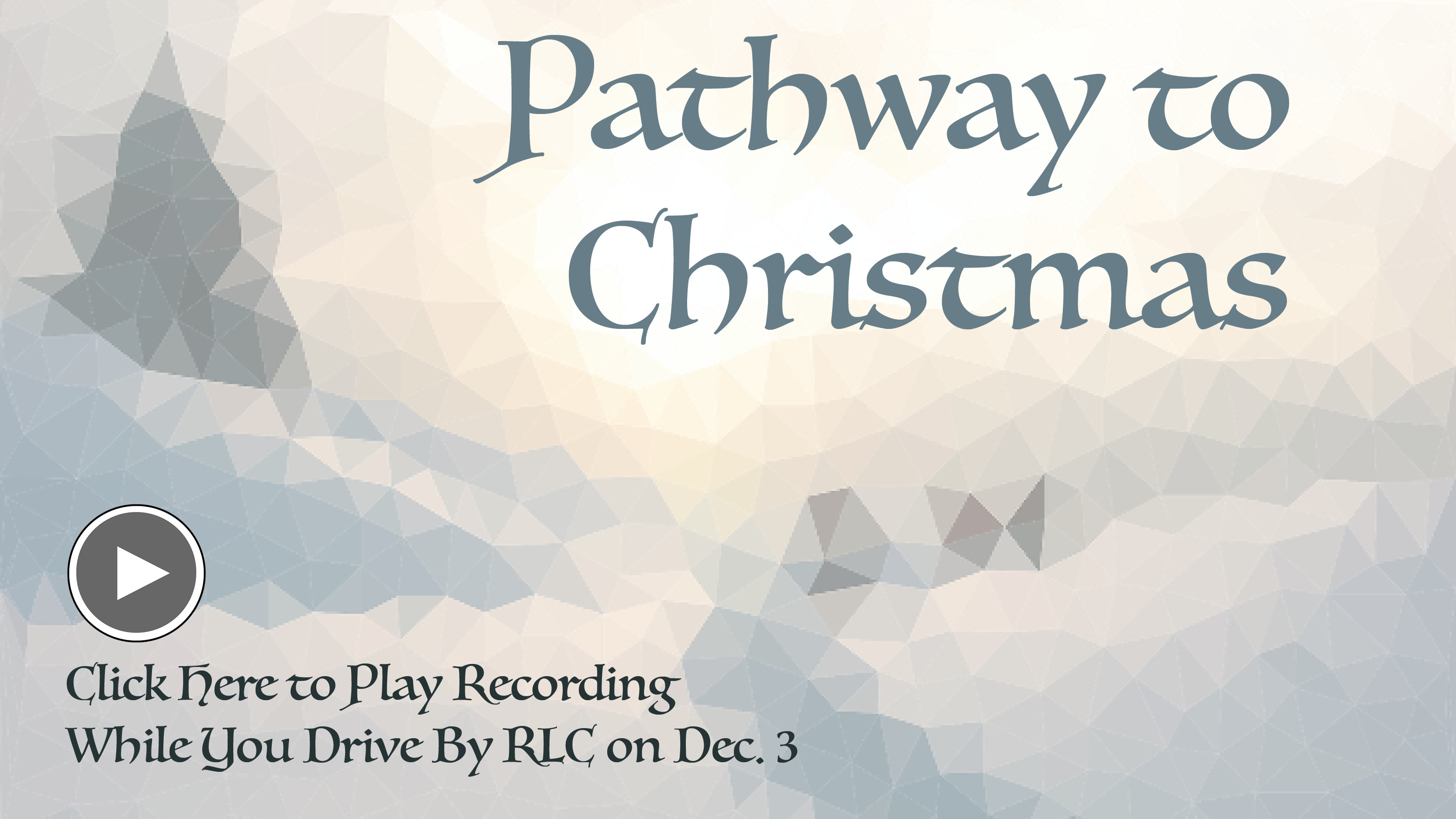 Each year, the busyness of this season serves to distract us from having an Advent season that truly prepares us for the celebration of Christmas, with all its meaning. You are invited to our Pathway to Christmas Drive-by Nativity held in the south parking lot at RLC. The sights and sounds will warm your hearts as we look for the arrival of baby Jesus. Join us as we slow down and prepare our hearts for Christmas by listening to the story of Jesus' birth from our Children at Roseville Lutheran Church.
Join us in the South Parking Lot at RLC
Enter: Take Roselawn from Lexington
Enter our South Parking Lot from Roselawn Ave. from the east, off of Lexington Ave. Enter using the first entrance by Bruce Russell Park and follow the luminaries to view the lights and hear a narrative of the Christmas story. You will receive a card as you enter that gives you information to hear the narration via your car radio at 106.5 FM or by scanning a QR code that goes to our church website. Hear carolers as you near the silhouette nativity and receive a treat to take home.
Exit onto Fernwood
Depart on Fernwood Ave. as you receive a Merry Christmas wish! We hope this experience blesses your evening!