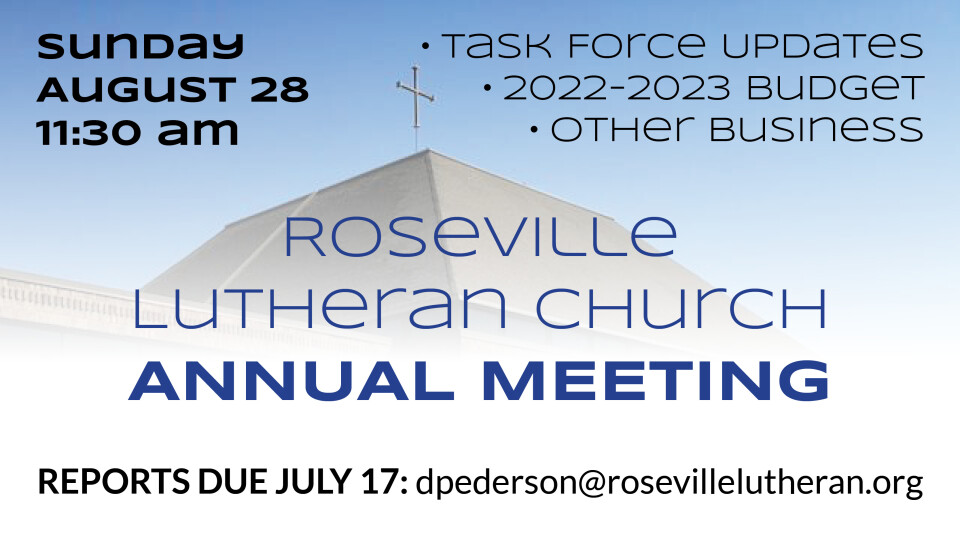 Sunday, July 17, 2022, 12:00 PM - 1:59 PM
The Annual Meeting of Roseville Lutheran Church is set for Sunday, August 28 at 11:30 am. We will meet immediately following the 10:30 am worship service. We will convene to elect new lay leadership, vote on next year's budget, and consider extending a call to a new CYF ministry leader.
July 17 Deadline
The deadline to submit annual reports is Sunday, July 17. Please send your reports to Daniel at , and plan now to attend the meeting on Sunday, August 28.