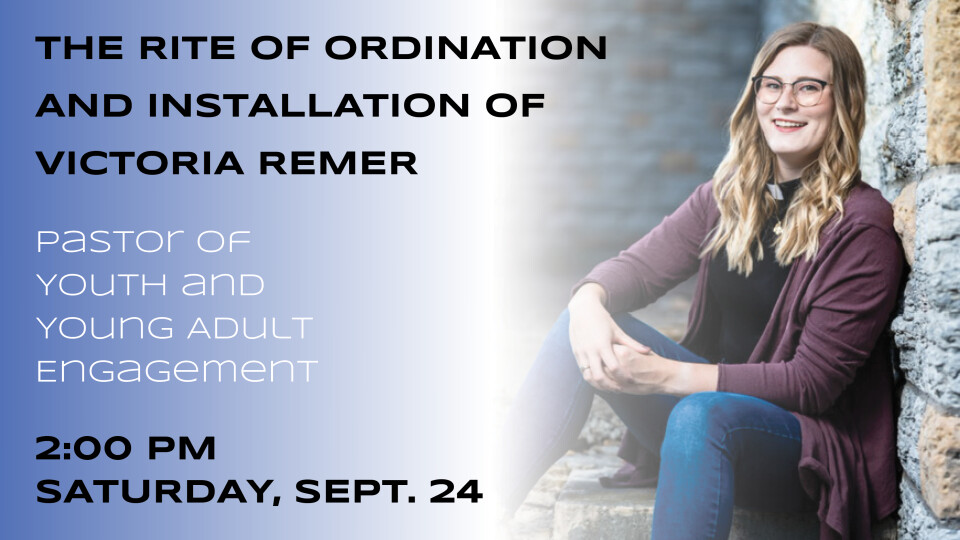 Saturday, September 24, 2022, 2:00 PM - 3:30 PM
We are delighted to extend a call to Victoria (Tori) Remer as RLC's Pastor of Youth and Young Adult Engagement! Plans are coming together for 2:00 pm, Saturday, Sept. 24 for her Rite of Ordination and Installation. All are invited to attend this worship service to welcome Pastor Tori as she begins her ministry among us. This service will include the celebration of Holy Communion, and will be followed by a time of celebration and refreshment.
Watch the Livestream at 2:00 pm
Click here for worship bulletin.