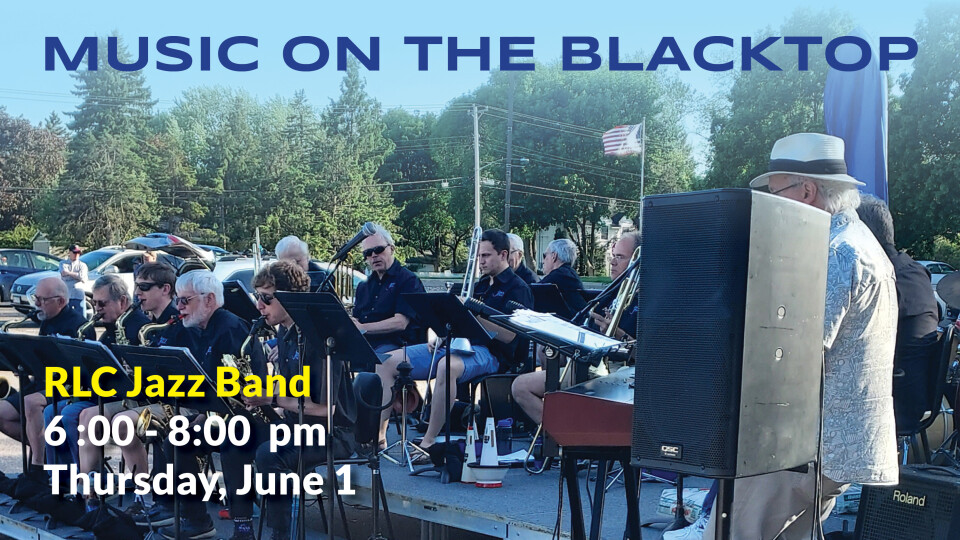 Thursday, June 01, 2023, 6:00 PM - 8:00 PM
Join us for the first Thursdays in June and August at Roseville Lutheran. We will have tables and chairs for those wanting to bring their meals and listen to the music! These will run from 6:00 - 8:00 pm in RLC's south parking lot on Roselawn. Bring your chairs, portable grill, and food, and enjoy time together as a community!

Thursday, June 1 – RLC Jazz
RLC Jazz, a 17-piece big band, comprises members and friends of Roseville Lutheran Church and is led by John Helgen, it's piano player. The band has been playing for Roseville Lutheran's New Year's Eve service and jazz concert since 2005, as well as for Sunday morning worship services, utilizing a wide variety of repertoire ranging from big band standards to contemporary jazz to arrangements of hymns. RLC Jazz released its first CD in March 2013, featuring the band and several vocalists.

Thursday, August 3 - Pearl Brothers
Last year, the Pearl Brothers were slated to perform in August. However, several members contracted COVID-19. We are happy to have them in our lineup again this summer!
The Pearl Brothers are a fun, high-energy, rock-n-roll dance band covering vocal pop music from the 60s, 70s, and 80s with a song list that ranges from The Beatles to The Romantics, and The Rascals to The Cars! And a ton of gems in between! Check out their Facebook page: www.facebook.com/pearlbrothersband