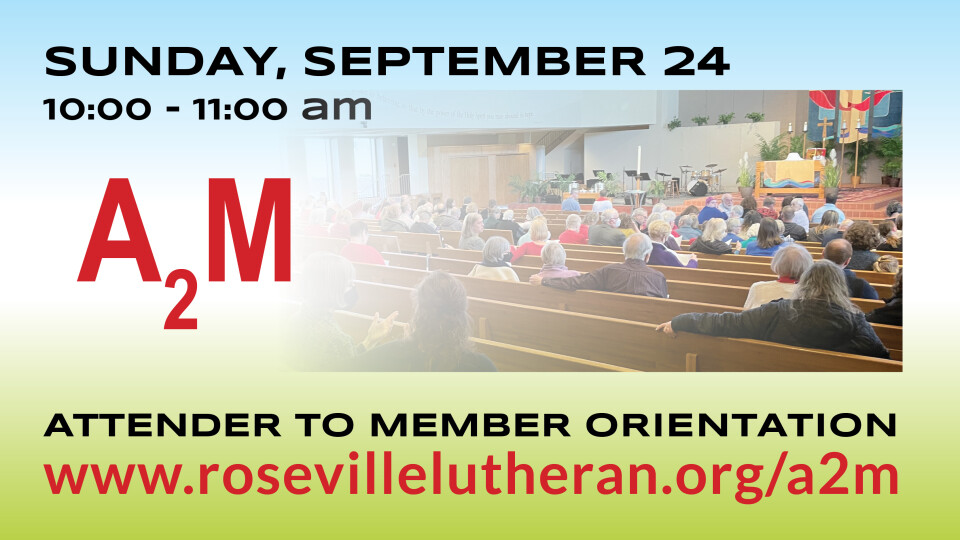 Sunday, September 24, 2023, 10:00 AM - 11:00 AM
Attender to Member Member Orientation
10:00 am, Sunday, September 24, 2023
On Sunday, September 24th from 10:00 - 11:00 am, those who are interested in learning more about becoming a member of Roseville Lutheran Church are invited to meet in upper level Lounge.
Attending RLC but not yet a member? This orientation is designed to welcome you as a member of the church, as well as orient you to the various mission and ministry opportunities available to you and your family. You may register for the orientation by contacting the church office at 651-497-7752 or emailing Mary Johnson at . Or, you may also fill in the form below.
We will welcome members at 9:00 am on Sunday, October 8.