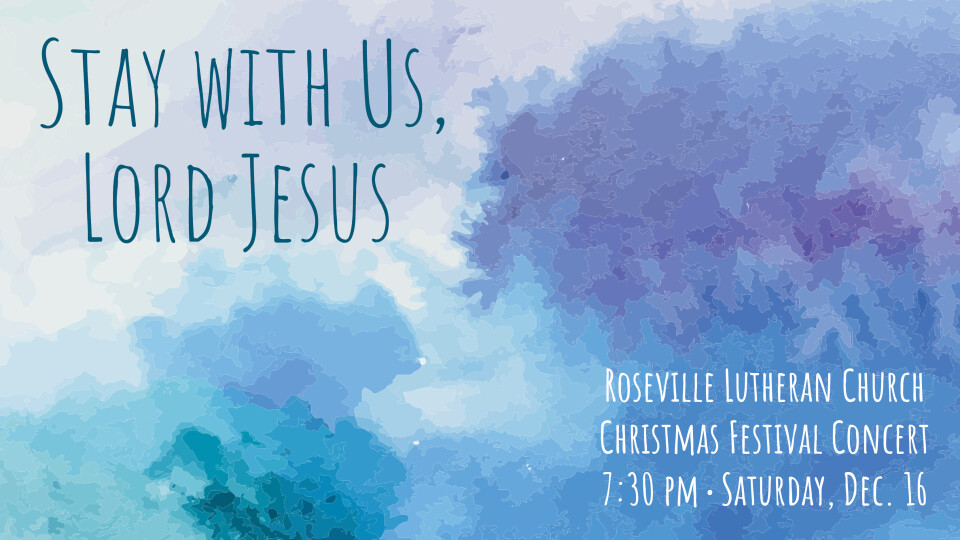 Saturday, December 16, 2023, 7:30 PM - 9:00 PM
The RLC Christmas Festival Concert is set for 7:30 pm, Saturday, December 16, 2023.
The musicians of Roseville Lutheran Church will present their 2023 Christmas Festival Concert "Stay with Us, Lord Jesus" on Saturday, Dec. 16, with choirs, brass ensemble, handbells, organ, and chamber orchestra.This is a free program with a free-will offering. A time for conversation and refreshments will follow. Invite a friend!