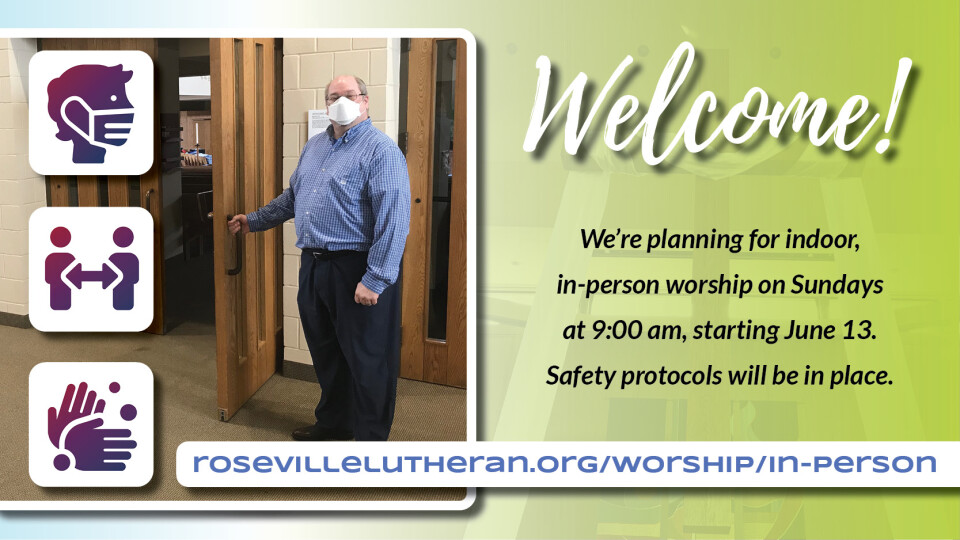 Sunday, June 13, 2021, 9:00 AM - 10:00 AM
We are excited to come together as a community and worship once again. Even though things will look and feel a bit different we have the knowledge that our God remains the same, yesterday, today and forever.
Things will be different.
Please be patient when you arrive as procedures for entering and exiting the worship center will be different. Arrive and park in the south lot, off of Roselawn Avenue, and use the Commons Entrance. Remember, at this time there is only ONE in-person worship service at 9:00 am on Sunday.
Masks Required. Safety Protocols Will be followed.
We will require masks to be worn and social distancing measures will be in place.
Online and Cable Worship Broadcasts Continue
Our online worship and cable broadcasts will take place as usual these Sundays. So if you are unable to join us in person, that option remains.