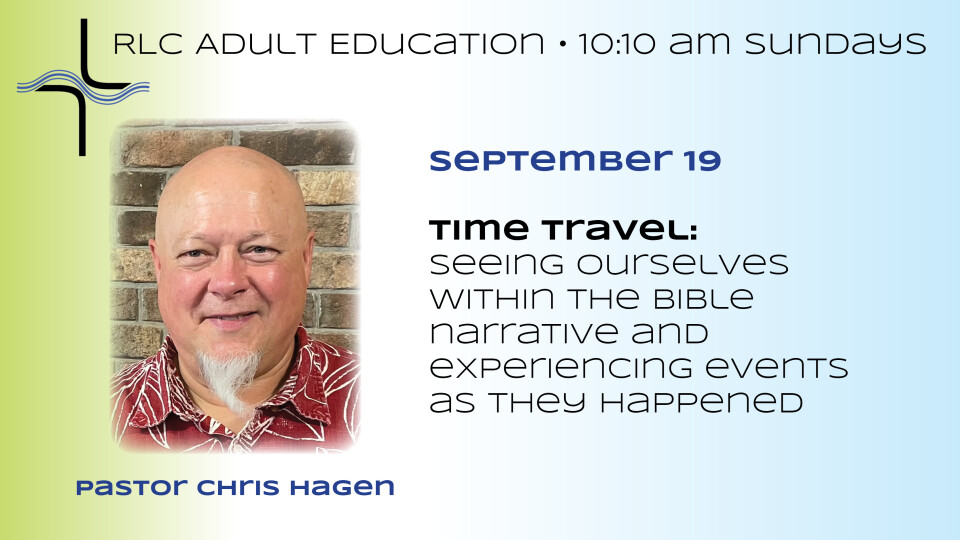 Sunday, September 19, 2021, 10:10 AM - 11:30 AM
Your Adult Ed Committee at RLC has been hard at work assembling thoughtful opportunities for you to take part in during the coming months. The venue and format in which these discussions take place may need to adjust as Covid conditions dictate. At this time, we plan to hold Sunday Adult Ed sessions in the lower level Social Hall.
September 19 with Pastor Chris Hagen
Time Travel: Seeing ourselves within the Bible narrative and experiencing events as they happened.
The Bible is the story about God. When reading a story, we get caught up in it. One way of reading the Bible is as story, finding ourselves caught up in the story and in doing so, meet God. The incident of Genesis 33:1-11 is Jacob confronting his brother after years of falling out and animosity. The famous Good Samaritan story, Luke 10:25-37, is tension and risk on many levels, with God seemingly absent.