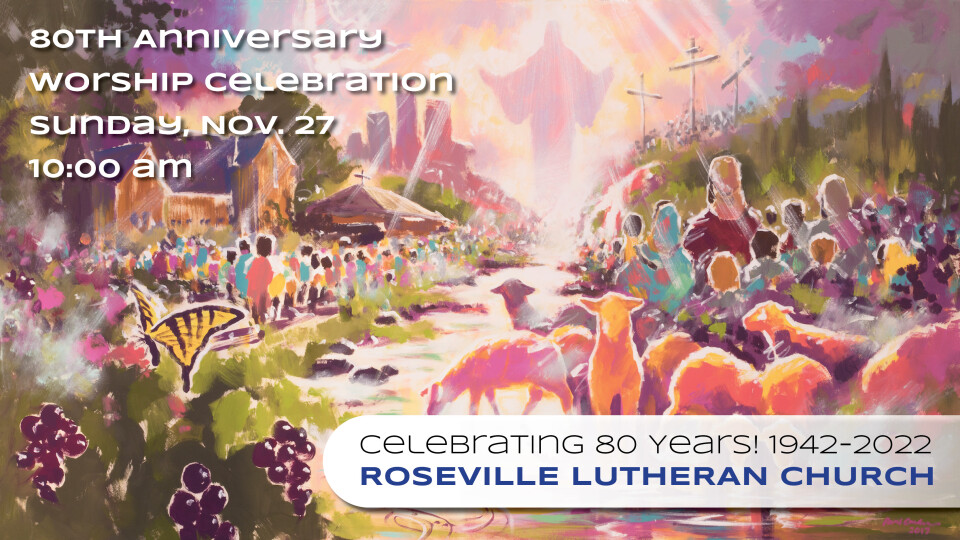 Sunday, November 27, 2022, 10:00 AM - 11:15 AM
Celebrating 80 years of ministry!
Sunday, November 27
ONE Worship at 10:00 am
A time of celebration as a people of faith as we reflect on the past eight decades of mission and ministry. Please note: there will be one worship service at 10:00 am as we gather together. Join us for the celebration and worship! Special treats following the service.