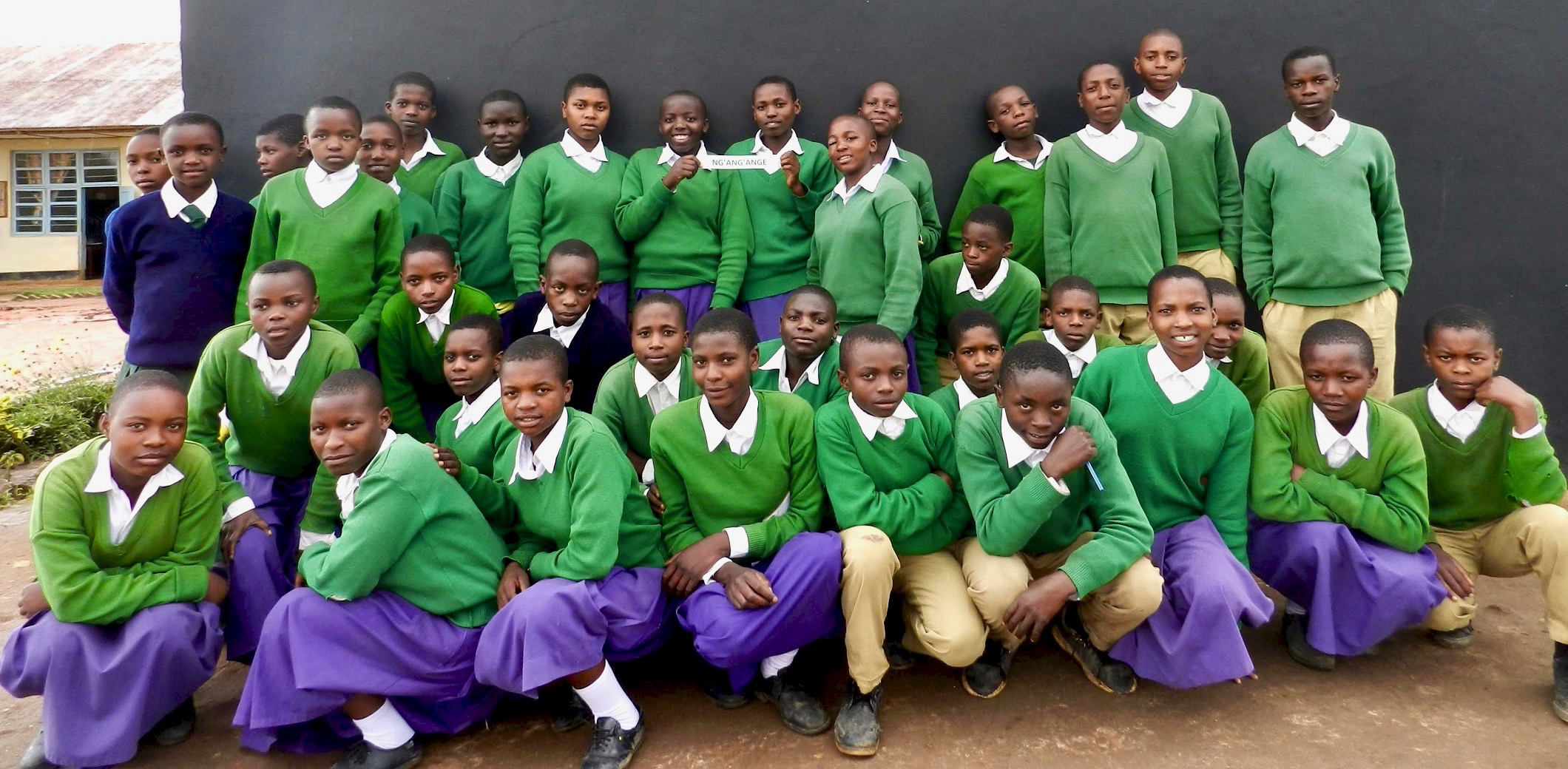 (Students at Dabaga Secondary School receiving scholarship help from RLC in 2020)
Give Hope to a Tanzanian Student in Need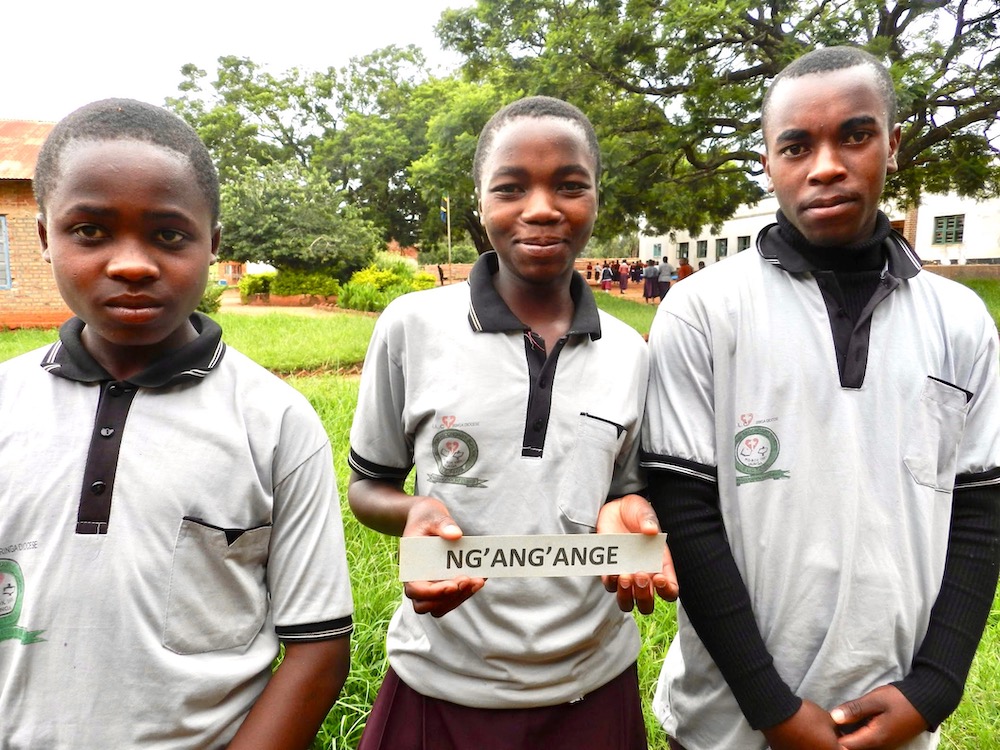 Since 2002, Roseville Lutheran Church has been paired with a companion congregation in Africa near Iringa, Tanzania. This ministry is part of the Bega Kwa Bega program of the Saint Paul Area Synod.
Located in the remote village of Ng'ang'ange, this Lutheran parish and RLC have both grown together in faith and mutual understanding as a result of this relationship.
Ng'ang'ange is a subsistence farming community. Many church members are poor and cannot afford to send their brightest and best children to secondary boarding school and beyond.
A Shared Mission of Roseville and Ng'ang'ange Parishes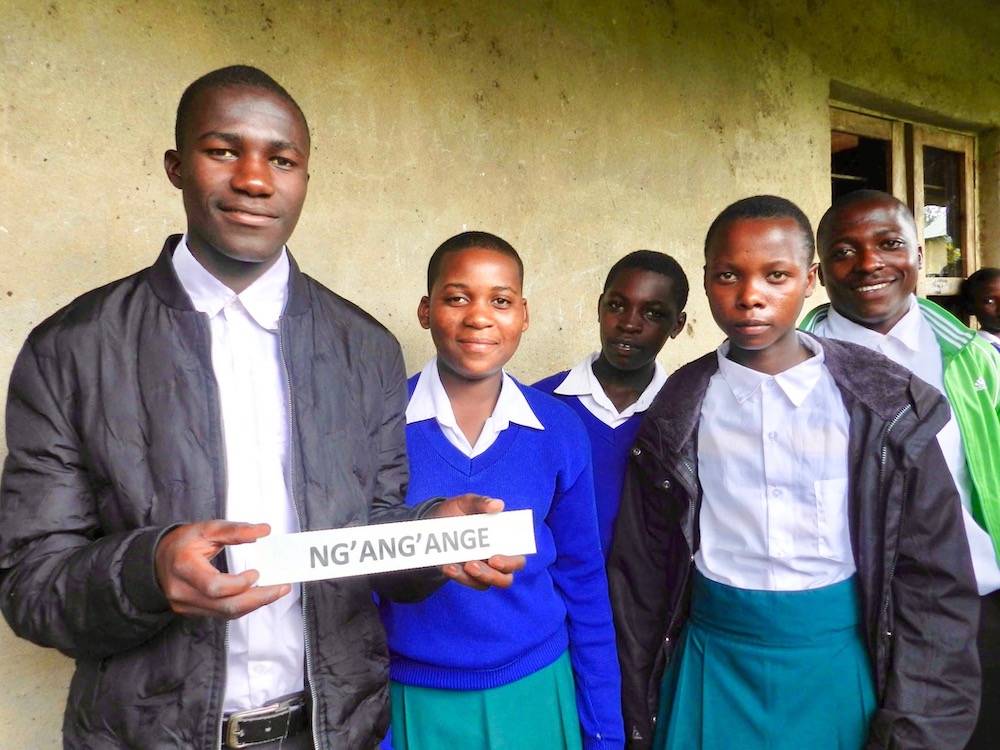 Working cooperatively with the Ng'ang'ange parish, RLC is committed to provide needed scholarship funds annually.
These RLC funds support carefully selected students in secondary or vocational education, and also appropriate post-secondary fields of study. For example, in 2018 RLC helped support five university students.
Funds come partly from the Mission and Outreach section of RLC's annual operating budget. In addition, many RLC members supplement this budgeted amount with their personal designated scholarship gifts to the church.
The number of secondary school students receiving scholarship help from RLC has grown over the years. In 2020 RLC helps support over fifty young Ng'ang'ange scholars.
Providing scholarship support for these students is a great investment toward a brighter future for them, their community, their nation, and Africa.
How You Can Help
Prayerfully consider becoming part of this student scholarship outreach ministry at RLC. The suggested amount is $380 per student, but gifts of any amount are needed. This will be applied toward tuition, supplies, room and board in the upcoming 2021 school year which begins in January. All scholarship funds are carefully administered and accounted for by the Bega Kwa Bega office of the Saint Paul Area Synod.
GIVE ONLINE. Click here to give online.

GIVE BY TEXT. You may donate by texting <amount>TZ to 651-383-1504. (Example, for a $100 gift, text "100TZ" to 651-383-1504)

GIVE BY CHECK. You can make checks payable to Roseville Lutheran Church, and write Tanzanian Student in the memo line. Mail to RLC, 1215 Roselawn Ave. W, Roseville, MN 55113, or drop off at church.

All funds must be received
in the RLC office by Nov. 1, 2020.
A Community United by Grace
During their trips to Tanzania in 2007, 2008, 2011 and 2016, RLC members have met some of the students receiving RlC scholarship support. Their smiling faces and grateful hearts show the trust we at RLC have in them.
Now you can help give life-changing hope to a Tanzanian student in need.
Asante sana!
Thank you very much!