Jesus calls all of us to feed the hungry, clothe the naked, shelter the homeless, care for the strangers, and heal the sick. (Matthew 25)
He also calls us to 'Go therefore and make disciples of all the nations, baptizing them in the name of the Father and the Son and the Holy Spirit' (Matthew 28).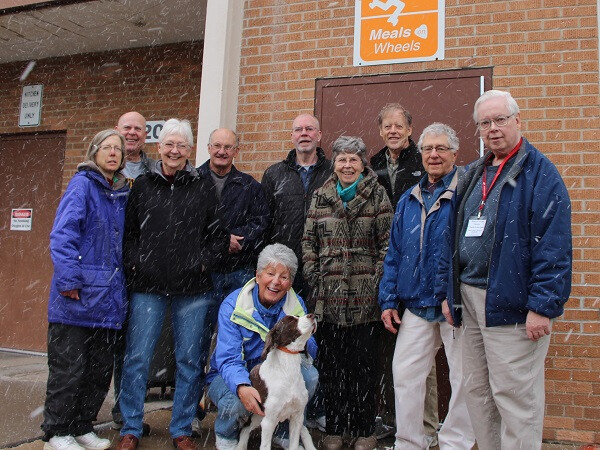 Here are some of the Mission and Outreach events planned generally throughout the year. In addition to these events are the meals served for Loaves and Fishes on the second Monday of each month and the meals delivered for the Meals on Wheels program every third Friday.
Focus on Education
September:
Sign up for tutoring at Central Park Elementary School
Sign up for packing food into backpacks at Central Park Elementary School
Tutoring begins and is a weekly event throughout the school year.
Packing backpacks begins and continues weekly throughout the school year.
October:
Tanzania Scholarship Drive
November:
Care packages packed and sent to college students or recent high school grads
Volunteer sign up for Sharing Tree event
Volunteer sign up for Warm Tummies and Toes event
Thanksgiving Food Drive
Collections begin for Sharing Tree and Warm Tummies and Toes
Focus on Homelessness and Poverty
December:
Sharing Tree decorated in Commons the week before Thanksgiving
Warm Tummies and Toes collection boxes set out the week before Thanksgiving
Sharing Tree gifts sorted and delivered by mid month.
Socks wrapped and delivered by second Monday to Loaves and Fishes.
January:
Mission Month focus for Adult Education
Volunteer sign up for Project Home
Confirmation Dresser Build event
Church-wide Dresser Build event with Bridging
February:
Host Project Home families
Focus on Global Mission
March Events:
Focus on Tanzania, Slovakia, and Cameroon
Food drive event
April Events:
Volunteer sign up for Feed My Starving Children event
Donation drive for FMSC
FMSC event
May Events:
Volunteer sign up for preparing food and serving meal at Hospitality Center for Chinese
Distribute information for summer furniture drive for the HCC
Serve meal at Hospitality Center for Chinese
Focus on Hunger
June Events:
Prepare sandwiches for 363 Day Ministries, service project for VBS
July Events:
Prepare and serve lunches for Banyan, service project for Summer of Service youth
August Events: