Bring New Life to Yourself!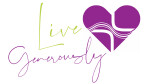 I have been a member of RLC for 44 years and I've seen a lot of change in the world in those four decades. But the one constant in my life has been my RLC community. The friendships made through participating in a wide variety of committees and activities have certainly been a huge part of shaping who I am today. For many of those four decades I was a single person without immediate family in the Twin Cities. The congregation of RLC became 'family' helping me through some tough times in my life, and also sharing the joyous times! These friendships are life-giving and life-long!
Jesus demands us to be in personal relationship with each other, and in physical connection, sharing experiences together, being on the mountaintop and in the valley together. Technology available today can start a relationship, but it will never replace a HUG , bringing of a meal to a grieving family, giving rides to medical appointments, or to share the joy of a new home, a new job, wedding or a new baby! I have been the recipient of many hugs from my RLC friends…hugs of joy, hugs of grief, hugs of support, hugs of love. These relationships have carried me through the ups and downs of my life for over four decades, and I pray they will continue for many more decades.
Getting 'in touch' with others in the RLC community is truly 'life-giving'. Make time to participate in an RLC committee or activity or ministry and you will bring new life to yourself and others!
– K J Bach