God's Work. Our Hands.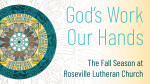 God's Work. Our Hands.
Lauren J. Wrightsman, Senior Pastor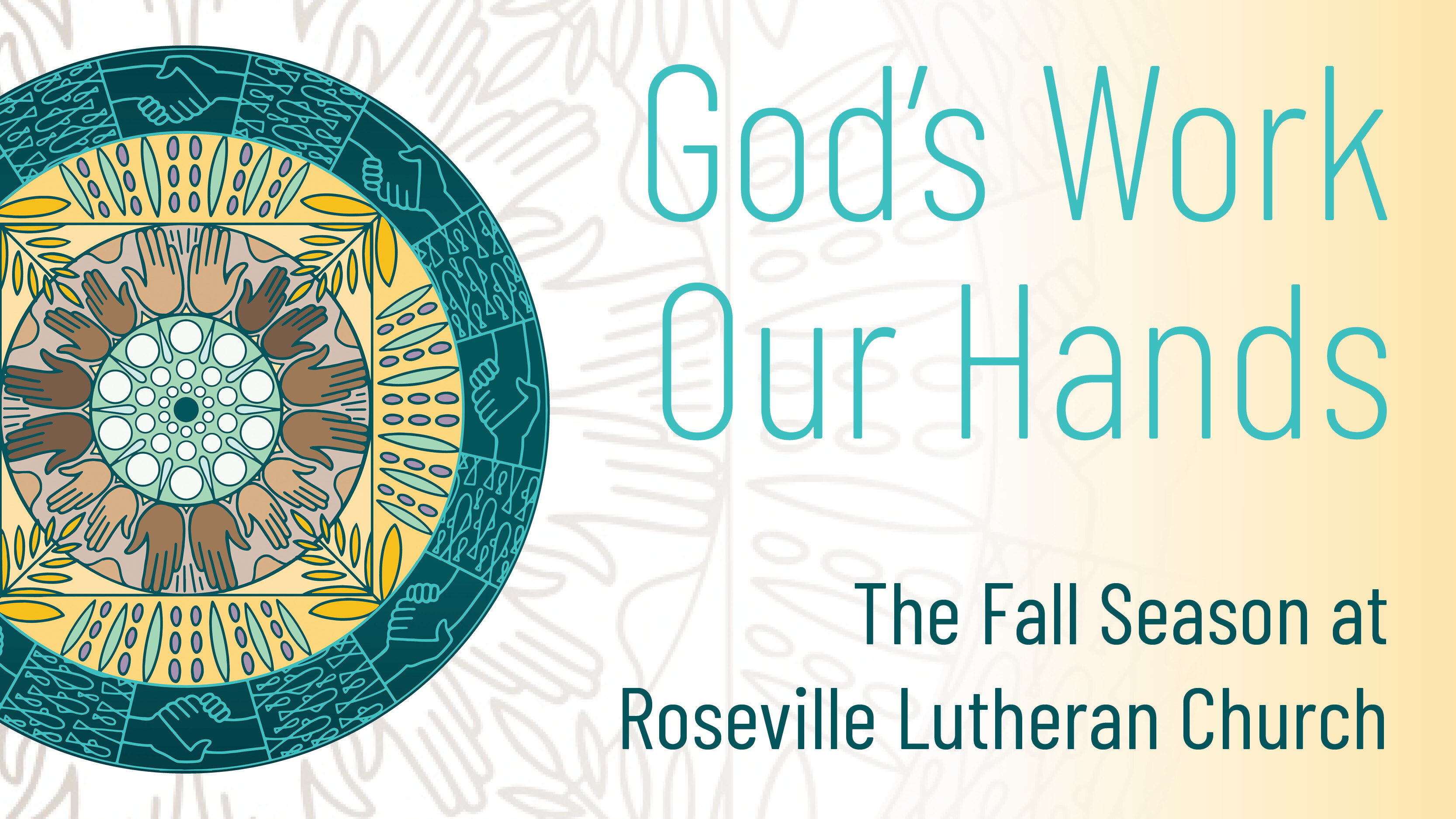 Since 2013, the ELCA has designated September as a time to lift up the work of God's people within and among their congregations. This is known as "God's Work. Our Hands."
On Sunday, September 10, 2023 we invite you to join us for Welcome Sunday as we begin our exploration of how God is working within and among us, encouraging and inspiring us to our shared work and ministry, and how our individual gifts are encouraged to be activated and given.
Join Us For Welcome Sunday, Sept. 10
On Welcome Sunday, September 10th we will join together in ONE Worship at 10:00 am. Worship will be followed by a simple lunch, as well as a Ministry Fair. Check out all of the ways you can become involved with the ministry of RLC!
Throughout the fall season we will be lifting up various ministry opportunities, exploring the ways these ministries impact the lives of people in our community, as well as inviting you to join in this great and wonderful work of being a people of God in our community.
"I'm proud to be a member
of this congregation.
We show up for each other.
We can do anything together!
God is good, all the time!"
– from RLC President Val Velde
We are a people of God, called together to do God's work. Each and every one of us has been endowed with gifts to give!
I am excited and encouraged through your ministry. Join us! Not only for Welcome Sunday (at 10:00 am on Sept. 10) but in our shared work and ministry!
See you in church!
Lauren J. Wrightsman
Senior Pastor