I Choose Grace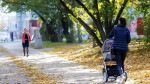 While staying home these last few days, I have looked forward to time outside each day to go for a walk or a run. I've started to notice something. Several times, from more than a block away, I'll notice someone walking toward me on the same stretch of sidewalk. Then, I'll notice that they will cross to the other side of the street and keep walking in the same direction.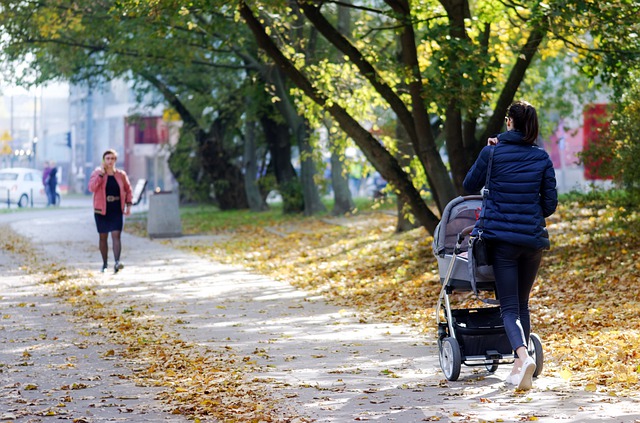 I've also noticed a sadness, fear, and even anger in me when this happens. What's wrong with me Do they think I'm sick? Do they think I'm going to try to shake their hand or stop and talk at too close a distance? Do they need to create even more physical distance from me, than the recommended 6 feet?
There is another thing I've started to observe. When I start to ask questions that center on me, then my sadness, fear, and anger are heightened. Yesterday, while I was sharing these observations with my sister, something new occurred to me. What if I extended that person some grace? What if I started to ask my questions from a place where I assume the best of intentions of the person who is out to enjoy some fresh air and exercise, just like me?
What if that person just crossed the street to protect me?
It changed my whole perception of the situation to choose grace. I had to rewrite the story in my head. This person isn't trying to avoid me because they are afraid of me. They are doing exactly what they have been asked to do to protect me and my neighbors. We live in an ever more polarized world where decisions are constantly called into question. What if we decided to offer grace over judgement or cynicism? What if we decided to assume the best? What if we decided to choose grace?
Today, I choose grace. After my first cup of tea, when I sit down to read the news, I'm going to need to remind myself of this decision for grace again. I choose grace. When I go out for a walk, I'll need another reminder. "Remember, you chose grace today." I will tell myself more than once, "remember you will tell the story in a different way, you will be full of grace on behalf of your neighbor."
There will certainly come a time today when my blood starts to boil because I don't like how things are going, the decisions made, or the uncertainty of all of it. Then, it will no longer be enough to choose grace. At that moment, my only option will be to rely on it. If it's up to me to choose grace again and again, I'm eventually going to fail. The only hope I have is a gift that was given to me, one I did not choose at all. The grace of God.
Join me in repeating this hopeful mantra for these precarious days:
I choose grace.
I choose grace.
I choose grace.
Now, join me in praying the only antidote available for today's sadness, fear, and anger:
I rely on grace.
I rely on grace.
I rely on grace.
I offer this blessing for you and also for the person who just crossed the street to avoid you.
May God our Father
and the Lord Jesus Christ
give you grace and peace.
– Philippians 1:2
Pastor Sara Spohr
PRAYER:
God of grace, help me today to choose grace for my family, friends, neighbor, and stranger. More than that, help me to rely on your grace, it is enough for today. Amen.