I'm Sorry, I'm Late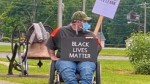 I have a friend who is always late for everything.
Every…
Thing...
In college she was late for study sessions, "I'm sorry, I lost track of time!" She came two days late to our college reunion, "I didn't know it started on Thursday evening!" She came late to my wedding, "Sorry," she said, "I forgot how long it took to get here!"
I thought of her the other day as a picture of a man in Ohio came across my Facebook feed. There he is, with two signs. One reads, "Black lives matter." The other reads, "Sorry I am late. I had a lot to learn."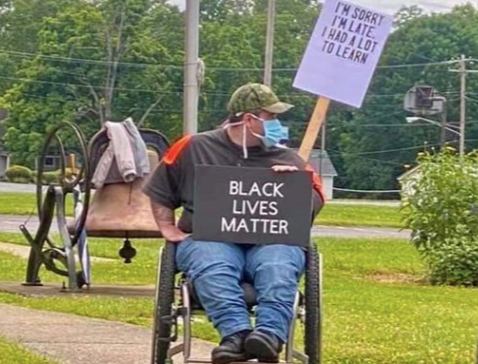 What I love about this post is this.
This man is saying exactly
what I am feeling right now.
He isn't making excuses for his lateness. He is claiming a truth. "I'm late! I'm sorry… I am still learning."
The truth of the matter is that we all have a lot to learn about racism, injustice and how to be true allies in this fight for equality and justice. We have a new vocabulary to learn. There are hard conversations that are taking place. There are old habits to break. Eyes that need to shed scales that keep us from seeing.
I know I have a lot to learn.
And then there is this...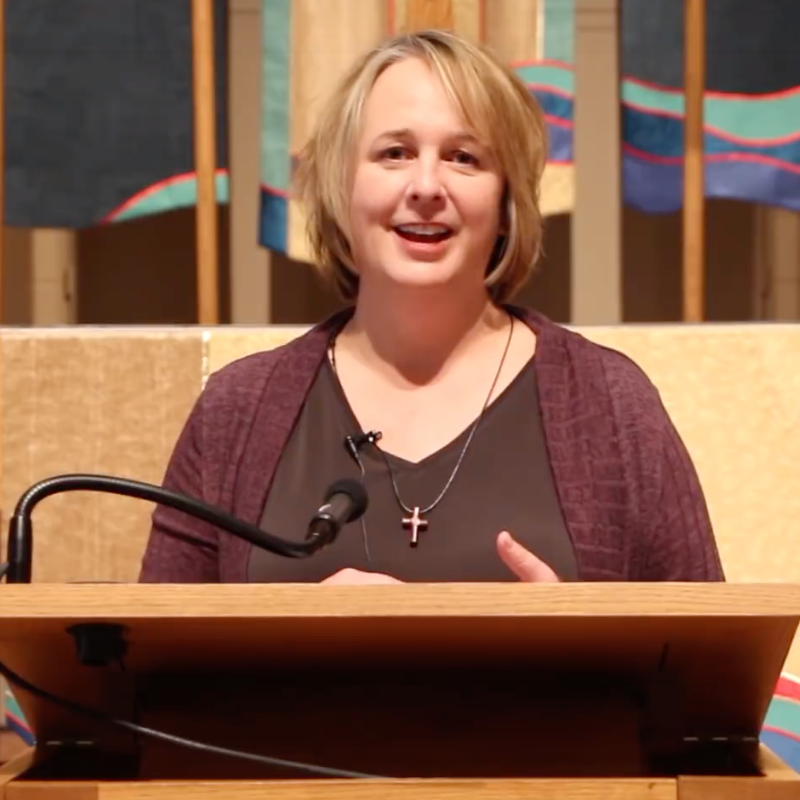 I know I am going to make missteps along the way as I learn to speak new words and see with new eyes. I know that I am walking alongside many of you as we learn together how to open our hearts and our lives to a conversation that has been ignored for too long.
Wherever you are - know this… I am with you. I, too, have so much to learn.
And that is where the hope lies - we are not yet done growing and learning as children of God. God provides for us grace and hope, cast upon us with the rays of each new day. Each dawn we awaken to a new future. Each day we are bestowed with the gift of grace. Each and every day is a chance to begin anew.
In the words of poet Maya Angelou,
Lift up your hearts.
Each new hour holds new chances
For new beginnings.
Do not be wedded forever
To fear, yoked eternally
To brutishness.
The horizon leans forward,
Offering you space to place new steps of change.
Here, on the pulse of this fine day
You may have the courage
To look up and out upon me,
The rock, the river, the tree, your country.
No less to Midas than the mendicant.
No less to you now than the mastodon then.
Here on the pulse of this new day
You may have the grace to look up and out
And into your sister's eyes,
Into your brother's face, your country
And say simply
Very simply
With hope
Good morning.
From: The Rock Cries Out to Us Today
(1993 Clinton Inaugural Poem)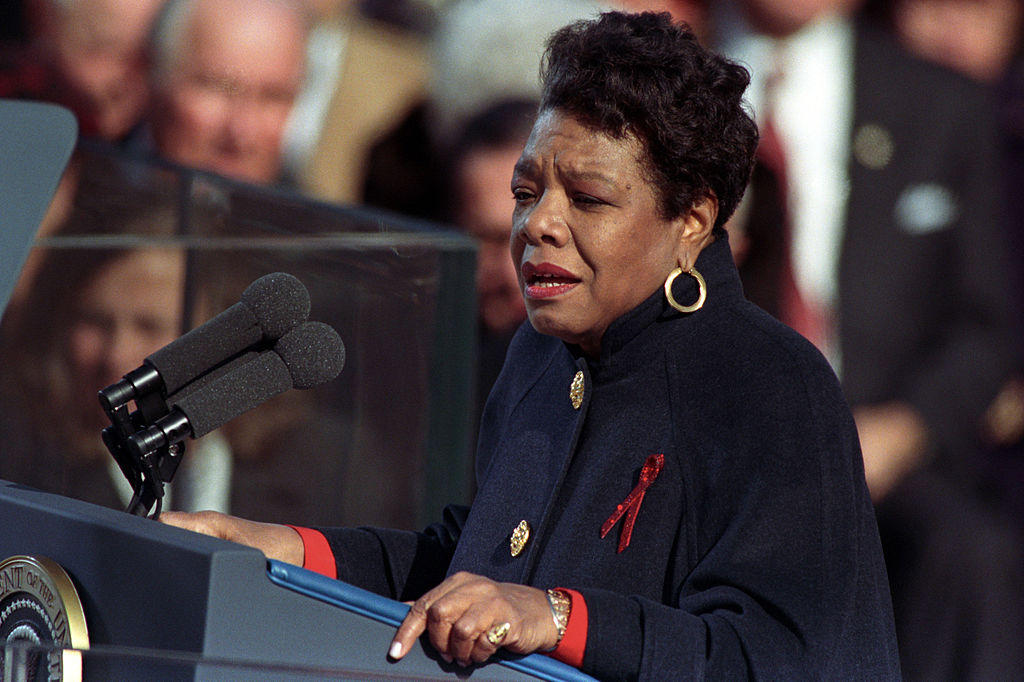 May we find the space, the courage, to look up and out into our sister's and brother's faces and say, "Good morning."
That is the beginning of each and every beautiful and new day.
That is where we start.
With each new morning and each new day - very simply, with hope - and the courage to say, "Good morning. I'm sorry. I'm late. Can I walk with you now into a new day?"
It's not too late.
– Pastor Lauren J. Wrightsman