Oct. 1-2 Parenting Classes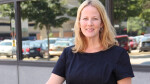 Sessions for Parents
of babies through kindergarteners.
Sunday, October 1 and Monday, October 2 Dawn Rundman will be at RLC speaking to parents of babies through Kindergarten ages. These sessions are open to everyone; RLC members, friends and guests.
10:00 am, Sunday, October 1

Everyday Faith for Every Family
As parents of a young child, you may feel overwhelmed at times by all the information about child development that is available – books, blogs, videos, apps, classes, and more! But few of these sources help parents connect their child's first years of development with their spiritual growth. If you've ever wondered to yourself, "Are they too young for that?" when it comes to reading Bible stories, talking about God, and praying together, this is a session you don't want to miss! You'll learn ways to add faith to the routines, rituals, and activities that you're already doing each day.
6:30-7:30 pm, Monday, October 2
Your Child's Plastic Brain
Parents of babies and preschoolers are invited to hear Dawn talk about "Your Child's Plastic Brain." Do you ever look at your child and wonder to yourself, what is going on in that brain? It turns out, a lot! Those who study development during early childhood have discovered new ways that the first years of life are critical for healthy development of children's bodies and brains. One of the most exciting findings has been the way that experiences can help shape brain pathways that form during the first five years of life. But how could those discoveries help you in raising your child? Attend this session to find out! Join Dawn to discover more about your child's amazing brain development and the ways that your parenting is already making a difference!
Both of these sessions free of charge and open to RLC friends and guests. Childcare is available for the Monday evening session.
Dawn Rundman holds a Ph.D. in Developmental Psychology from the University of Oregon and was an Associate Professor of Psychology at Concordia University – Chicago for 6 years. She is the Director of Congregational Development at Sparkhouse, a publisher that nurtures new life in Christian communities. Dawn has developed over 20,000 pages of Sunday school curriculum and four Bibles, including the Frolic First Bible and the Frolic Preschool Bible. Dawn speaks frequently at early childhood conferences, congregations, and other events about faith formation in the first five years. She lives in the Twin Cities with her husband/prom date Jonathan and their two kids. Dawn is an engaging and energetic speaker you won't want to miss! Invite your friends to join us for one or both of these sessions!